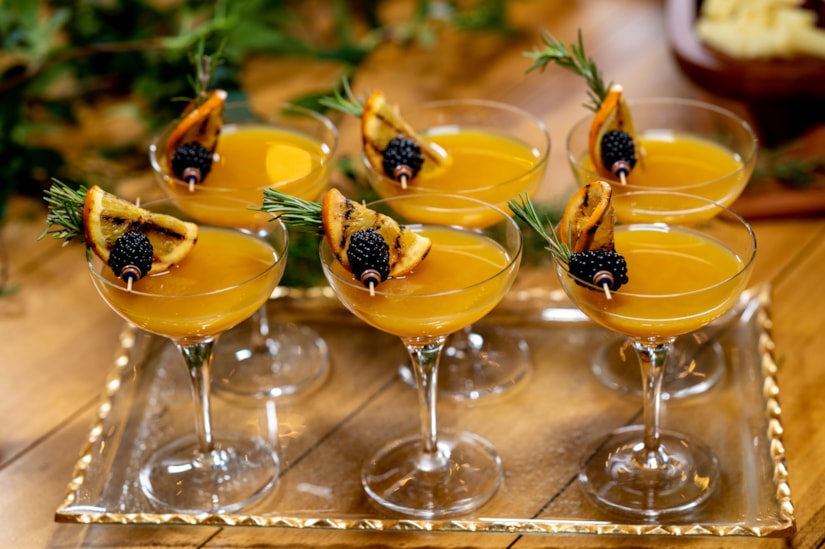 Creative Cocktails by Crystal Can Elevate Any Event
When it comes to hosting a memorable event, a unique element that can elevate the experience is the art of crafting themed cocktails and mocktails. Imagine the delight of your guests as they sip on creatively concocted beverages that perfectly align with the event's theme. As a culinary expert, Crystal Signature Events has witnessed firsthand how themed cocktails can boost an event's atmosphere, providing a unique and immersive experience for attendees. In this blog, we'll guide you through the process of adding signature drinks to your event, from brainstorming creative concepts to executing flawless mixology.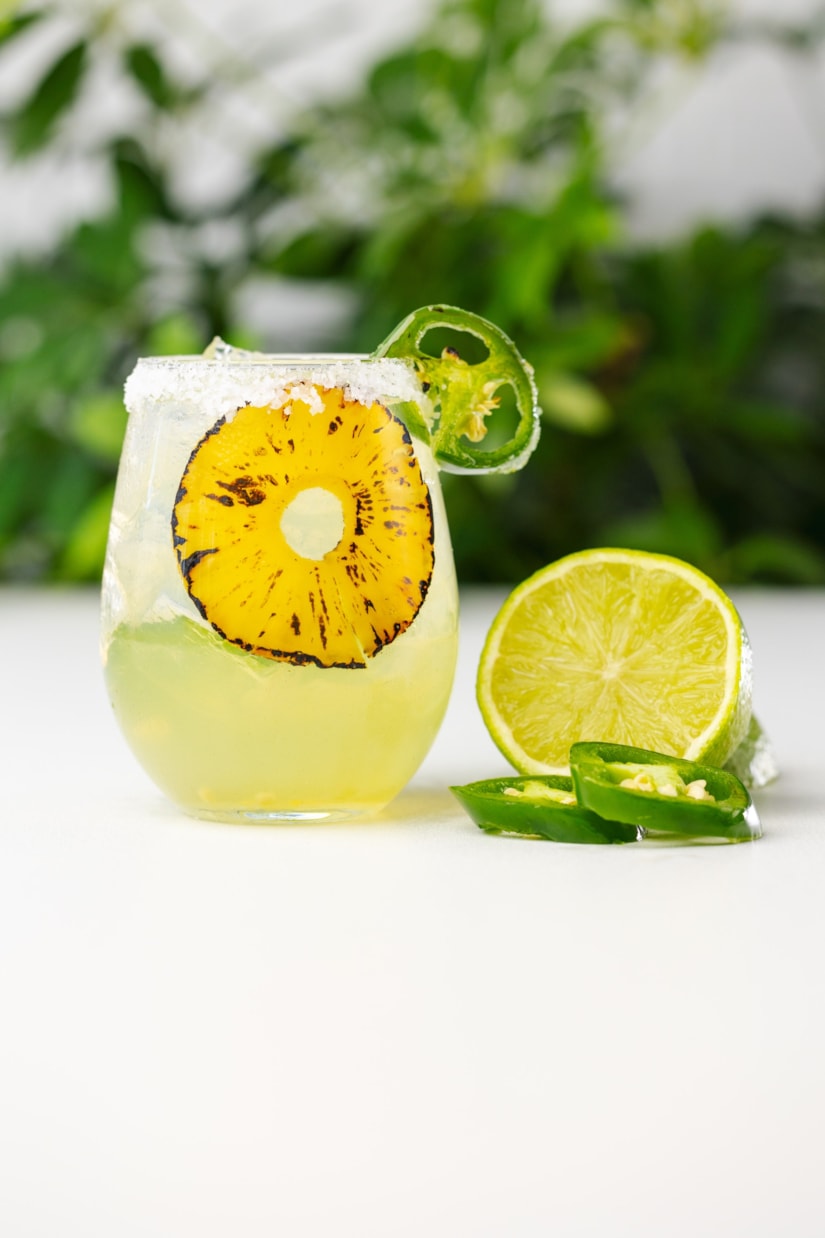 Understand the Event Theme
The first step to adding themed cocktails to your event is to understand the theme thoroughly. Whether it's a tropical luau, a holiday-themed bash, or a sophisticated black-tie affair, the cocktails should complement and enhance the overall experience. Crystal's event managers will help you consider the event's purpose, the guests' preferences, and the atmosphere you wish to create. The more you immerse yourself in the theme, the better you'll be able to design cocktails that tell a cohesive and captivating story.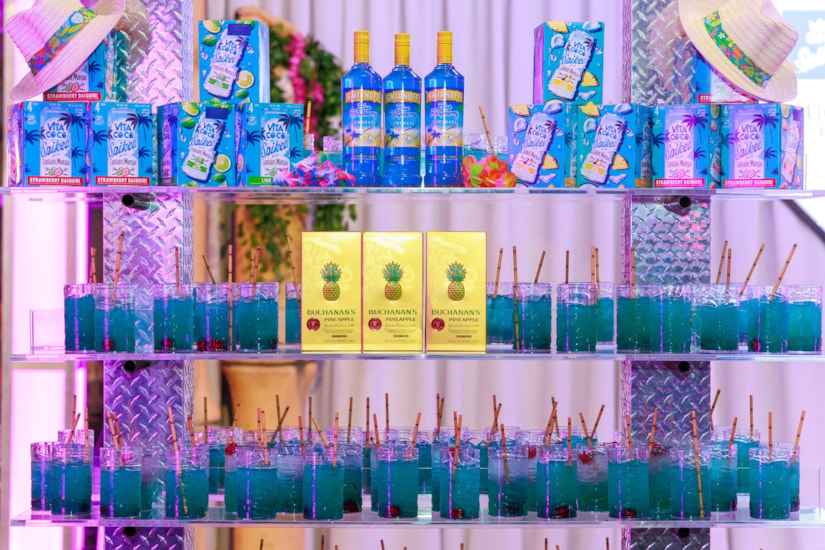 Creativity in Mixology
To make a lasting impression, your themed cocktails should be nothing short of innovative, visually stunning, and served with signature hospitality. When you work with Crystal's skilled culinary team that includes mixologists, we can create custom drinks that not only taste fantastic, but also capture the essence of the event. Professional mixologists are experts in their craft and can blend flavors in ways you might not have considered, add eye-catching garnishes, and use creative glassware to take your cocktails to the next level. They also have knowledge of ingredients that are in season or locally sourced to enhance the flavors and support sustainability. Finally, a memorable presentation adds that extra touch of flair, leaving guests eager to snap pictures and share their experience on social media.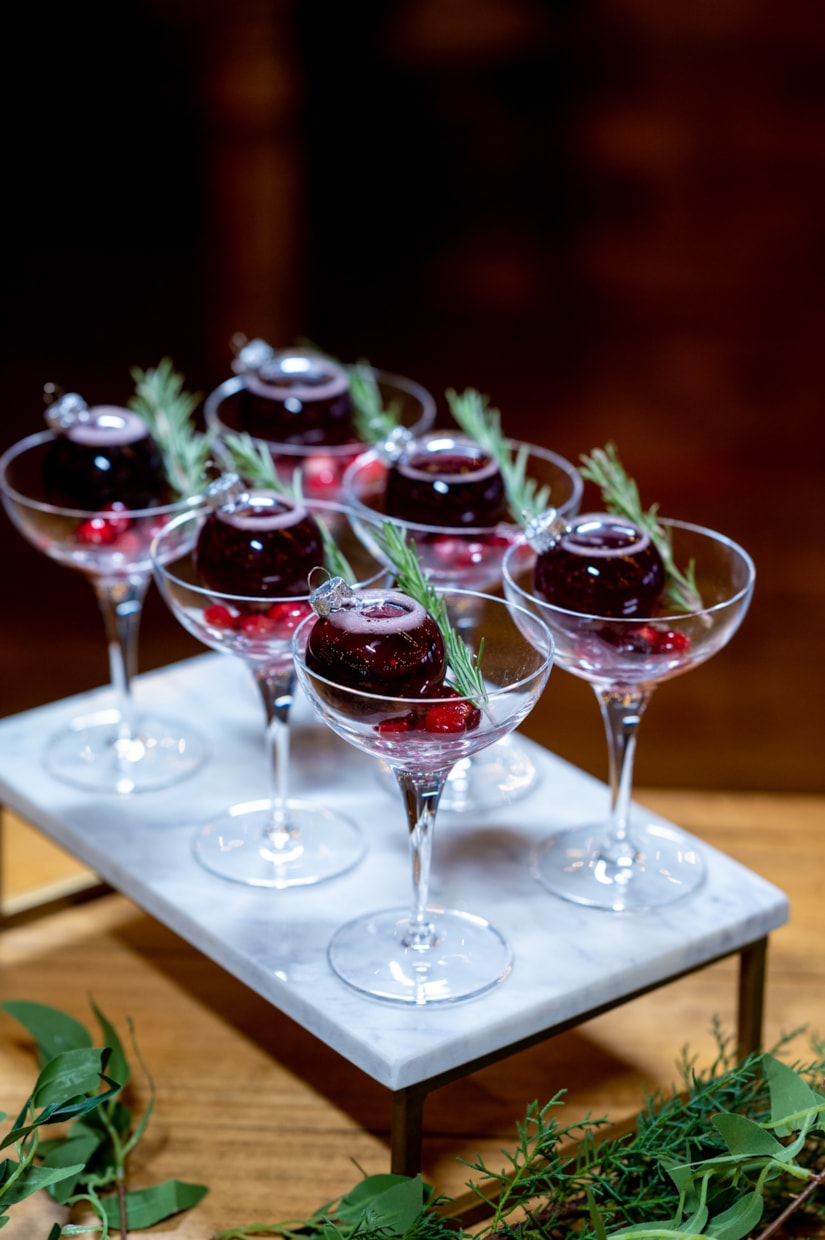 Name and Design Matters
A well-thought-out name can instantly set the tone for your themed cocktail. Consider puns, wordplay, or references to a special story that make the name memorable and intriguing. Design custom menus that feature the cocktail names, descriptions, and possibly even a brief backstory or inspiration behind each drink. This attention to detail will impress your guests and demonstrate your dedication to curating a captivating event experience.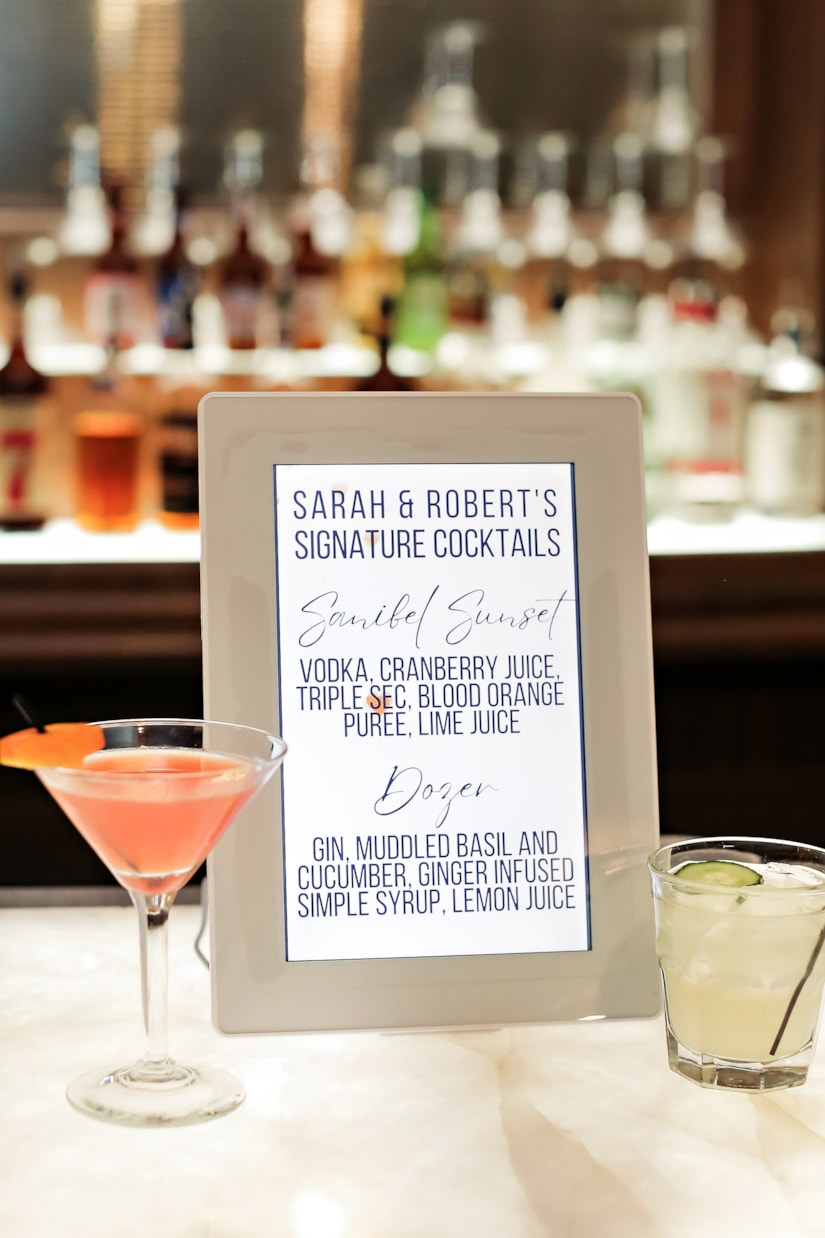 Mix-It-Up with Mocktails
While crafting themed cocktails, remember to cater to various tastes and preferences. Inclusivity is key, and offering themed mocktails alongside alcoholic beverages ensures all guests feel valued and included. Themed mocktails can be just as exciting and flavorful, providing designated drivers, non-drinkers, and younger attendees with an equally delightful experience.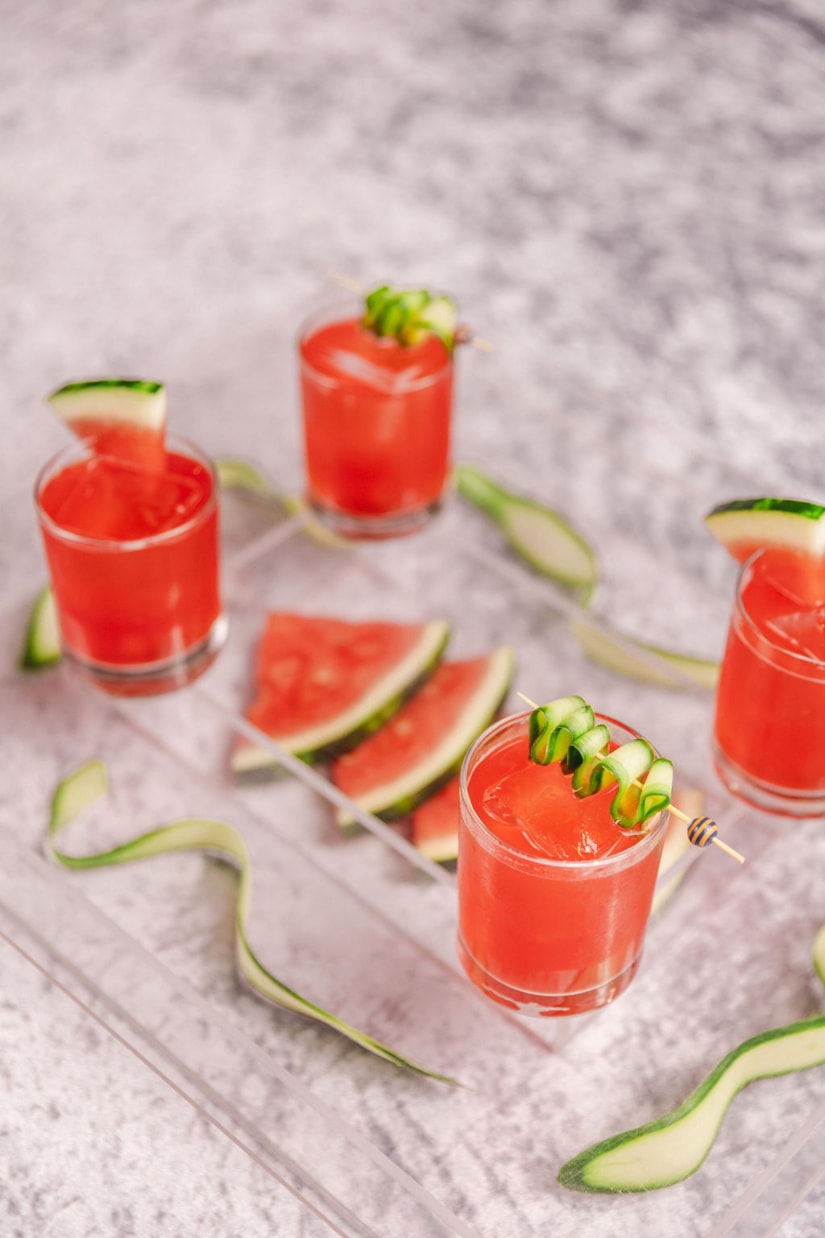 Signature Drinks for the Host and VIPs
Create a couple of standout signature drinks specifically for the host or key VIPs attending the event. These special cocktails can be personalized to the individual's preferences and embody the essence of the event. Incorporating local flavor like Simplicity Cold Pressed Juice and Circle Kombucha is another way Crystal creates stand out cocktails. Having exclusive drinks for VIPs adds a touch of luxury and importance, making them feel appreciated and celebrated.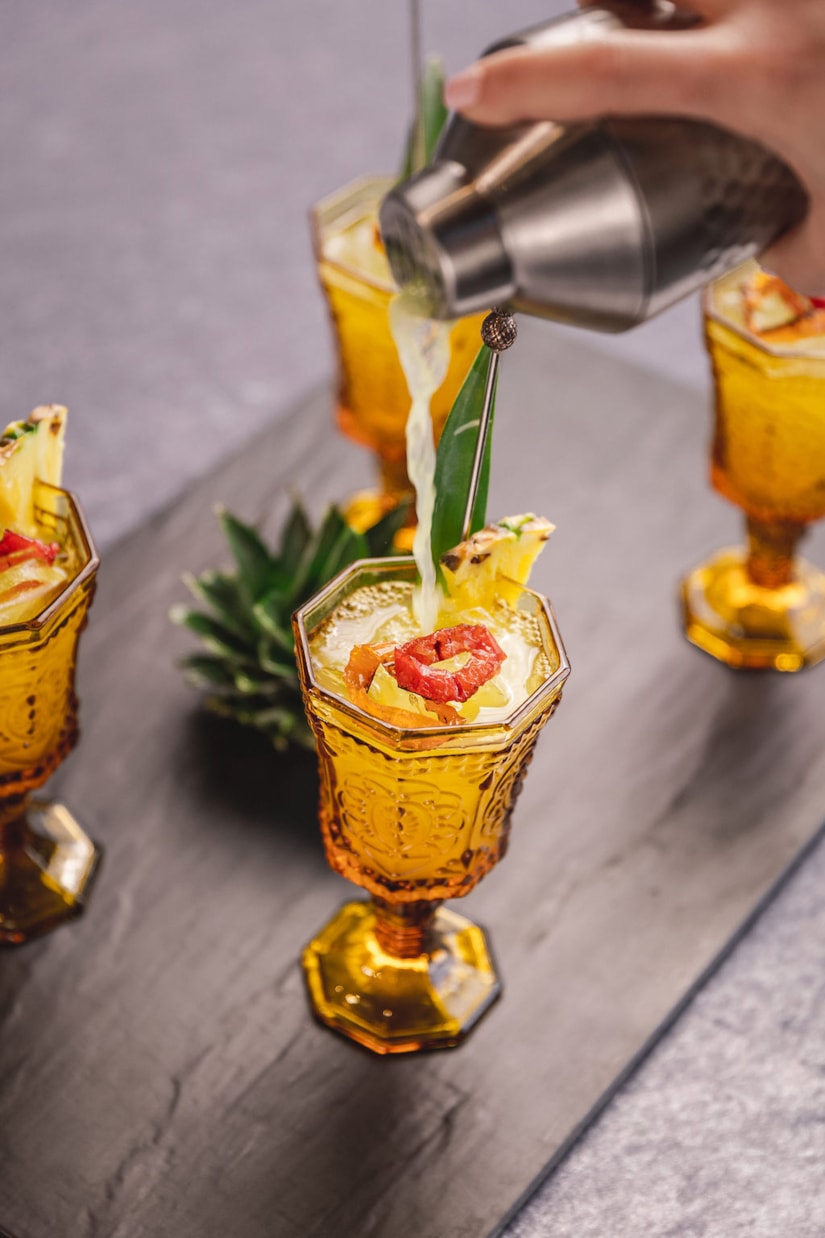 Pairing with Food
To elevate the culinary experience, consider pairing themed cocktails with your menu offerings. At Crystal, we always invite our clients to schedule a tasting to ensure the food and drink flavors complement each other and will therefore be flawless during the actual event. A tasting is also an excellent opportunity to get valuable insights from our culinary and events team and to refine the guest experience. This thoughtful touch will leave a lasting impression on your guests, making them appreciate the attention to detail and create a harmonious dining experience.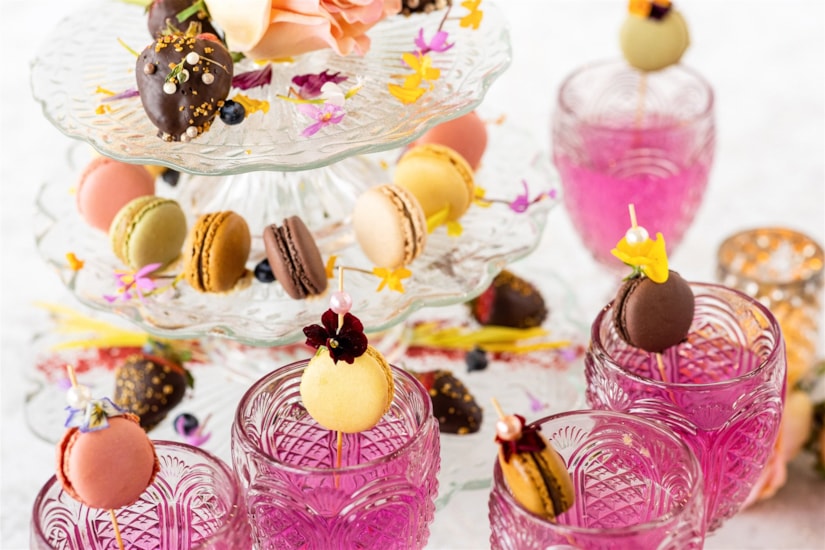 Knowing how to add themed cocktails to your event is a powerful tool in creating an immersive and unforgettable event experience. As an expert caterer, Crystal has seen firsthand how these creative libations can elevate the atmosphere, leaving guests with cherished memories and a desire to attend future events. From the mixology magic to the names and designs, every aspect contributes to the overall theme. So, the next time you plan an event, embrace the world of themed cocktails and watch your guests embark on a unique and exciting culinary journey. Cheers to a successful and unforgettable event!
More Photos of Creative Cocktails by Crystal
Related Topics: Catering, Crystal Catering, Catering Ideas, Wedding Ideas, Social Events, Menu Creation, Indianapolis Event Catering, Convention Event Catering, Convention Events and Meetings