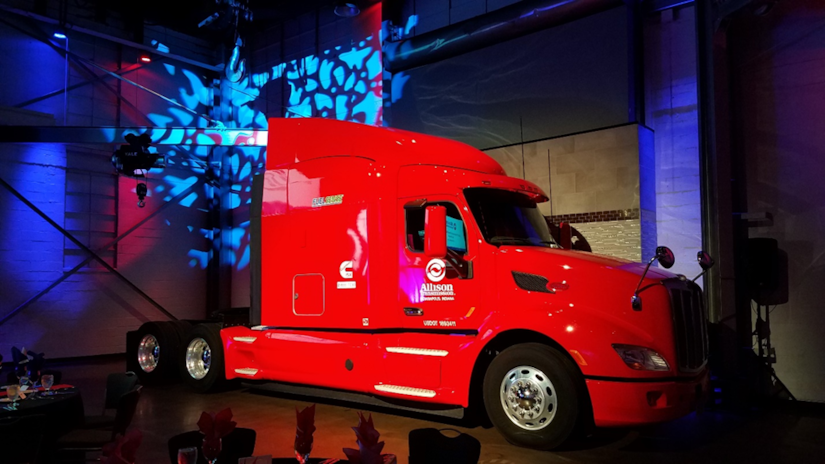 FROM GARAGE TO GRANDEUR: REV UP YOUR EVENT WITH VEHICLES AT THE CRANE BAY
Start your engines! What if you could showcase your truck or car INSIDE the venue at your event? Most venues around Indianapolis are not vehicle accessible or simply don't allow them. However, The Crane Bay Event Center stands as an exceptional venue with many unique features, including its ability to seamlessly integrate vehicle displays. Whether you're hosting a corporate gathering, a nonprofit fundraiser, or even a special event in tangent to a convention, the possibilities of incorporating stunning vehicles are endless. Let's explore the creative ways you can use vehicle displays to enhance your event's charm and leave your guests in awe.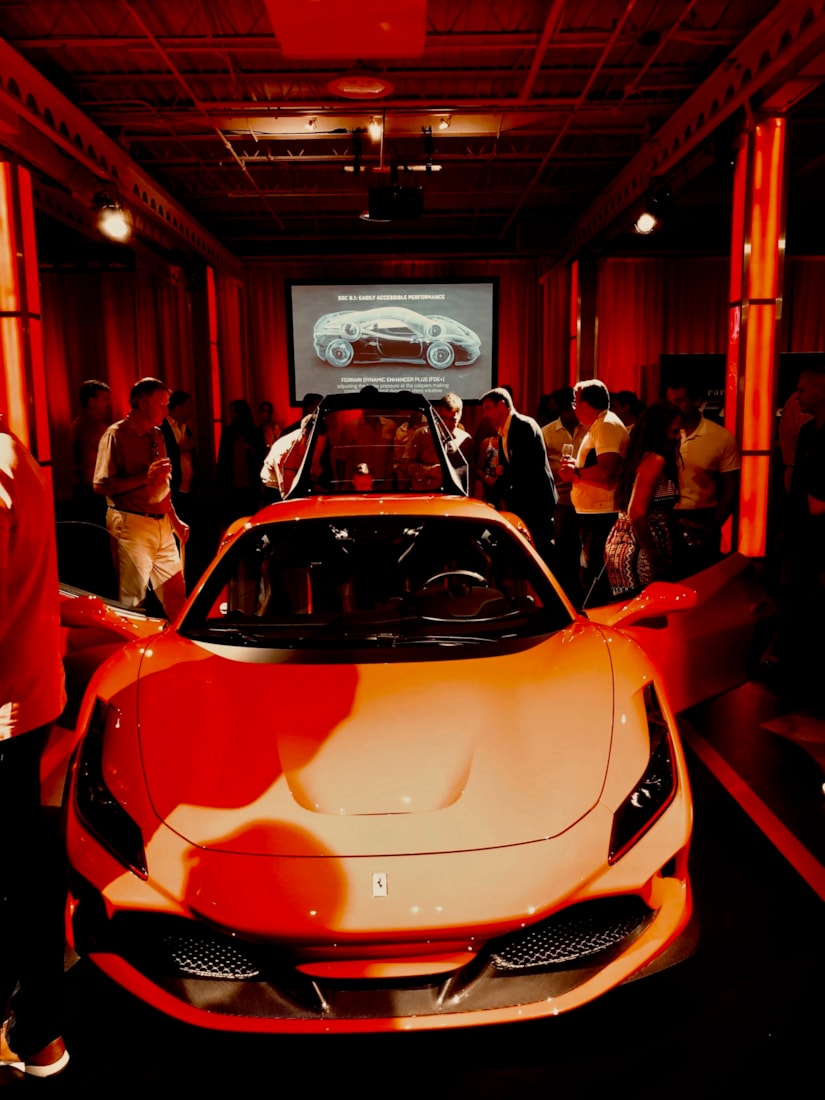 Thematic and Interactive Decor
Vehicle displays can be an integral part of your event's theme, adding an authentic touch to the ambiance. From retro cars for a '50s-themed party to sleek sports cars for a modern gala, the choice of vehicles can transform your event into an immersive experience. For car enthusiasts, having the chance to sit inside or explore a luxury car's features can also be a thrilling and interactive experience. Indy is the Motorsports Capital of the World, so, of course, we see a lot of race cars during the month of May and throughout the year. Thanks to the vision of Accent Indy, we've even hung one from the ceiling!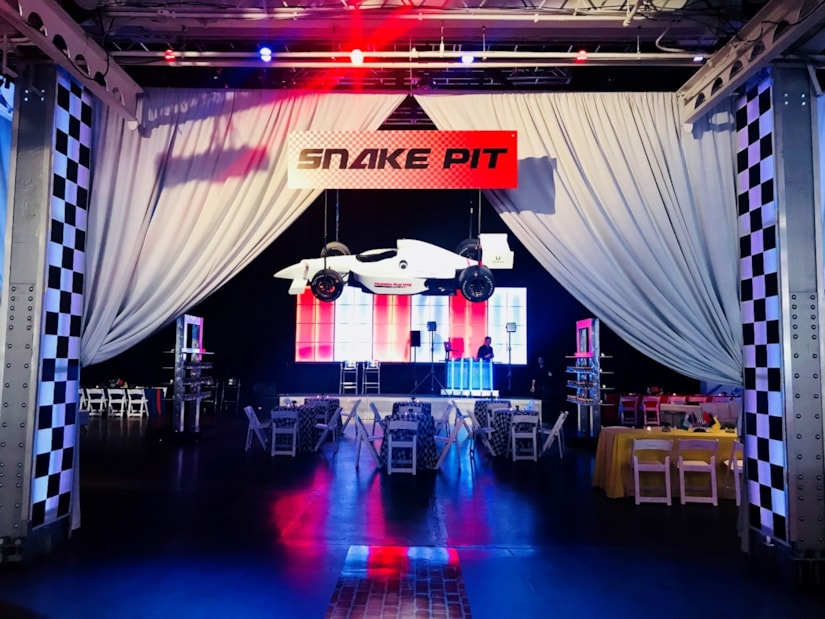 Corporate Branding
For corporate events, vehicle displays can be an effective tool for branding and showcasing products. Imagine hosting a product launch where your latest vehicle model takes center stage. It's not only visually appealing but also a practical way to engage your audience and make a lasting impression. The Crane Bay once hosted the unveiling of a new Ferrari! We were even able to match the lighting to the sports car's paint scheme.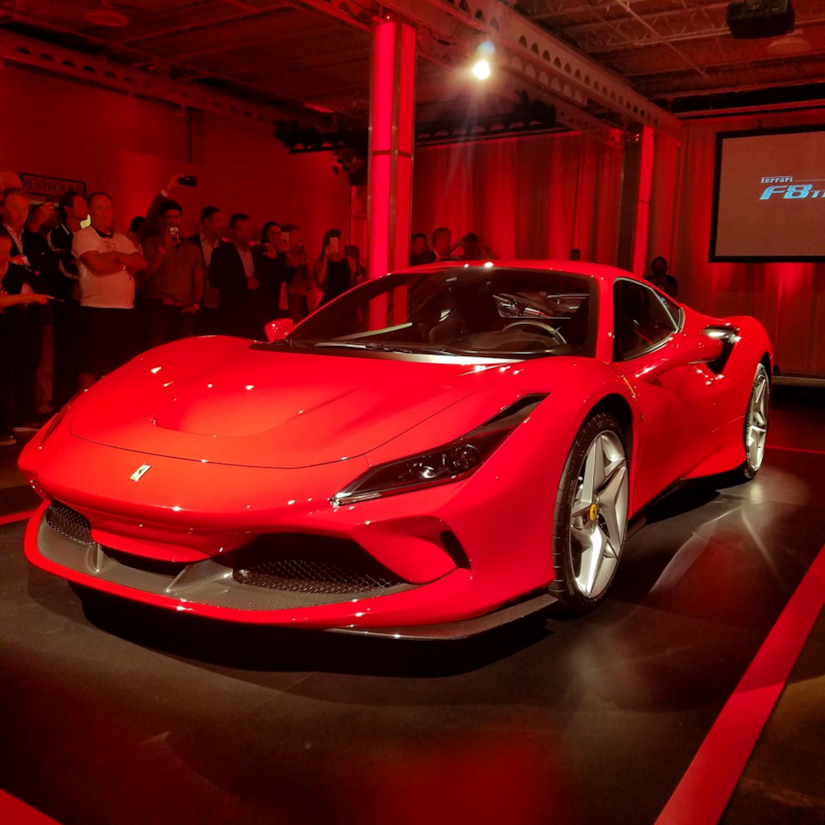 Photo Opportunities
Vehicles provide stunning backdrops for photographs. Whether it's for a themed nonprofit gala or a trucking convention, incorporating vehicles into the background can add glamor and uniqueness to the pictures. Conferences, trade shows and even client appreciation events are typically full of customers, and having the vehicles on-site is awe-inspiring and makes a huge statement while giving your guests the opportunity to take memorable photos beside these eye-catching machines. Crane Bay had the honor of hosting the Crohn's and Colitis Foundation's Great Gutsby Gala which displayed a vehicle from the 1920's as a way to expand upon their theme and offer their guests a fun photo opp and great conversation piece.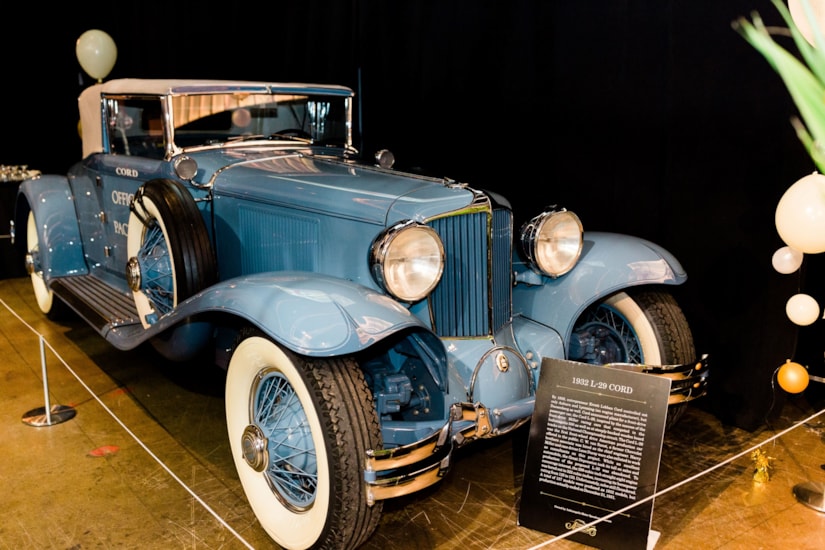 Setting the Wheels in Motion
The Crane Bay Event Center's ability to incorporate vehicle displays into special events is a testament to its versatility and commitment to making your occasion exceptional. Whether you're looking to create a thematic ambiance, make a grand entrance, or engage your guests in a memorable way, vehicles can be a game-changer. Crane Bay has a 13 ft high and 14 ft wide garage door on the side of the building, so the vehicles can literally be driven right into the facility. That unique feature, along with our high ceilings, allows us to accommodate especially large vehicles that may not fit at other venues.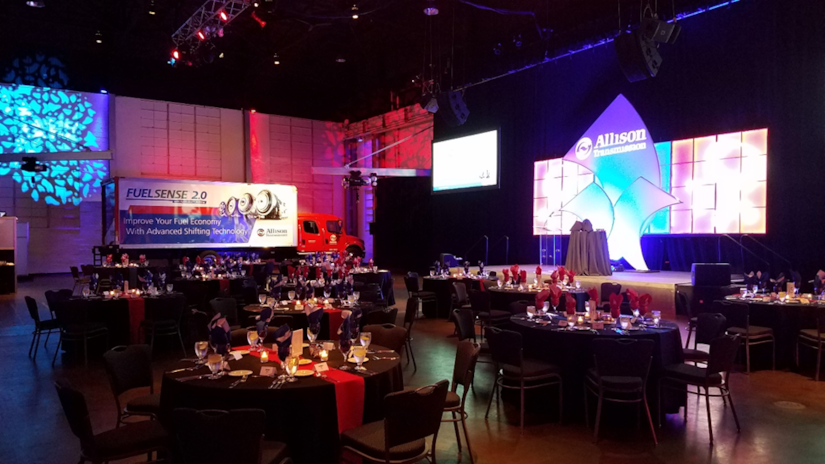 There are a few rules to keep in mind when displaying a vehicle at The Crane Bay. To make things easier and eliminate any risk of damage to the car or truck, we require that it be the first thing loaded in and the last thing loaded out. We also require that the vehicle have minimal fuel in its tank as a safety precaution. The Crane Bay truly makes it easy to showcase any truck, car, motorcycle, and more and will work with you to ensure that your vehicles are displayed safely and to their fullest advantage.
Explore the endless possibilities, and get ready to rev up the charm of your next special event at The Crane Bay Event Center. Your guests are in for a truly unforgettable experience!
Interested in learning more? Contact our incredible event planning team today!
Specials Event and Venue Photos
Related Topics: Crane Bay Event Center, Downtown Venues, Corporate Events, Corporate Catering, Charity and Fundraising Events, Event Planning, Venues