Downtown Indy Wedding At The Crane Bay Event Center
This article first appeared in Sophisticated Living magazine's "Sophisticated Celebrations", written by Annie Mosbaugh Knapp for the March/April 2023 issue.
Molly McCann and Martin Weiss celebrated their wedding on December 31, 2022 at The Crane Bay Event Center. Their moving ceremony combined elements of Christian and Jewish traditions, with one of the couple's best friends officiating. A favorite part of the wedding ceremony for guests was listening to the couple recite their own vows.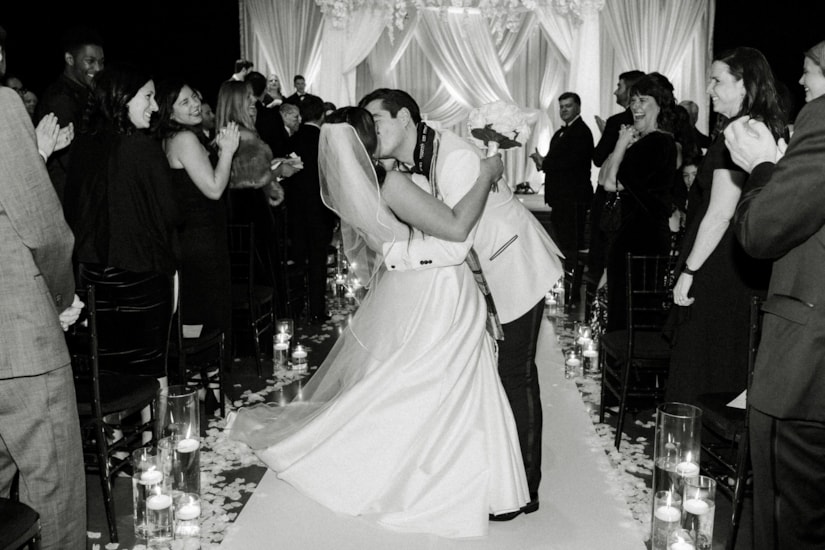 The bride had always dreamed of a New Year's Eve wedding and envisioned an elegant, black-and-white affair with a profusion of white roses, flowing champagne and a dramatic balloon drop at midnight. I instantly thought of Crane Bay and how it would make the perfect venue. My vision board theme was classy, timeless, and chic.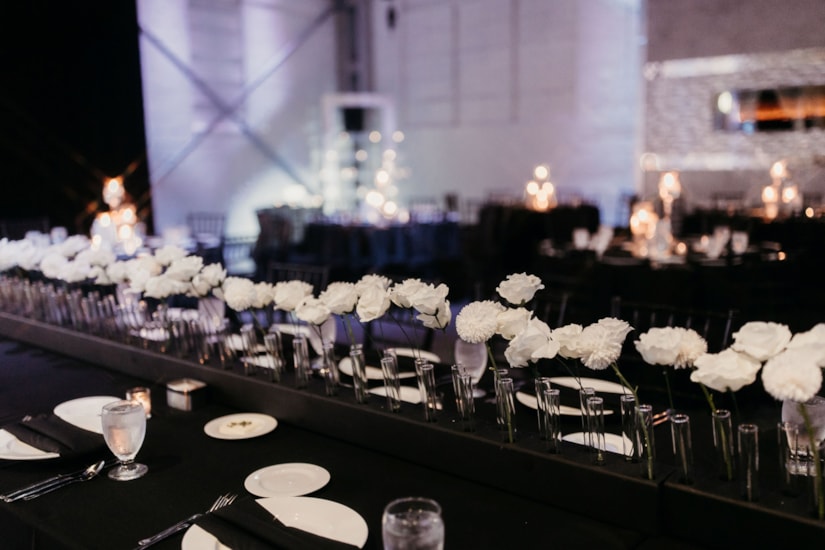 One thing we chose to do differently was to have food stations instead of a formal plated dinner. We thought this would be more fun and allow people to mingle with one another instead of remaining seated throughout the dinner portion of the wedding reception. At the end of the evening, as the balloons rained down, the couple remained on the floor to share one last private dance as newlyweds, then exited the reception as guests waved sparklers to send them on their way.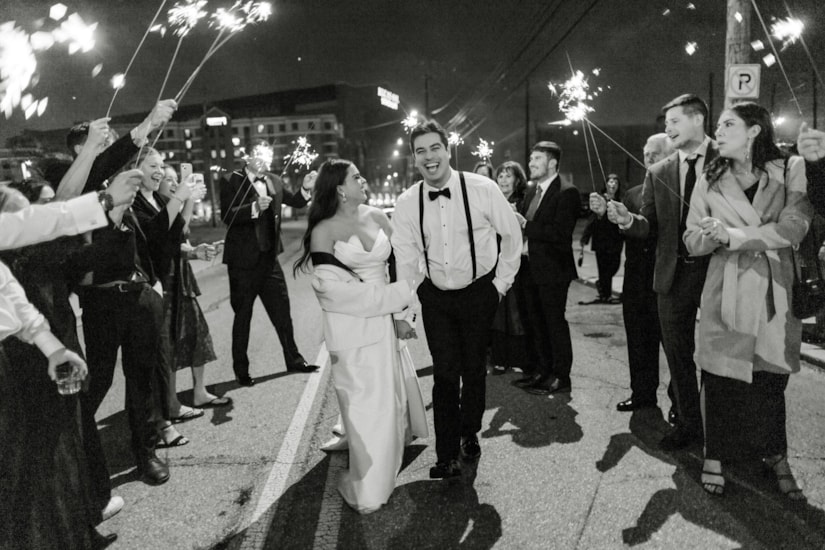 VENDORS
New Year's Eve Wedding Photos In Downtown Indy
Related Topics: Crane Bay Event Center, Wedding Ceremonies, Wedding Receptions, Wedding Catering, Event Venues, Venues, Downtown Venues, A Classic Party Rental