This article first appeared in Sophisticated Living magazine's "Sophisticated Celebrations", written by Annie Mosbaugh Knapp for the January/February 2023 Issue.
Halloween Costume Wedding at The Crane Bay Events Center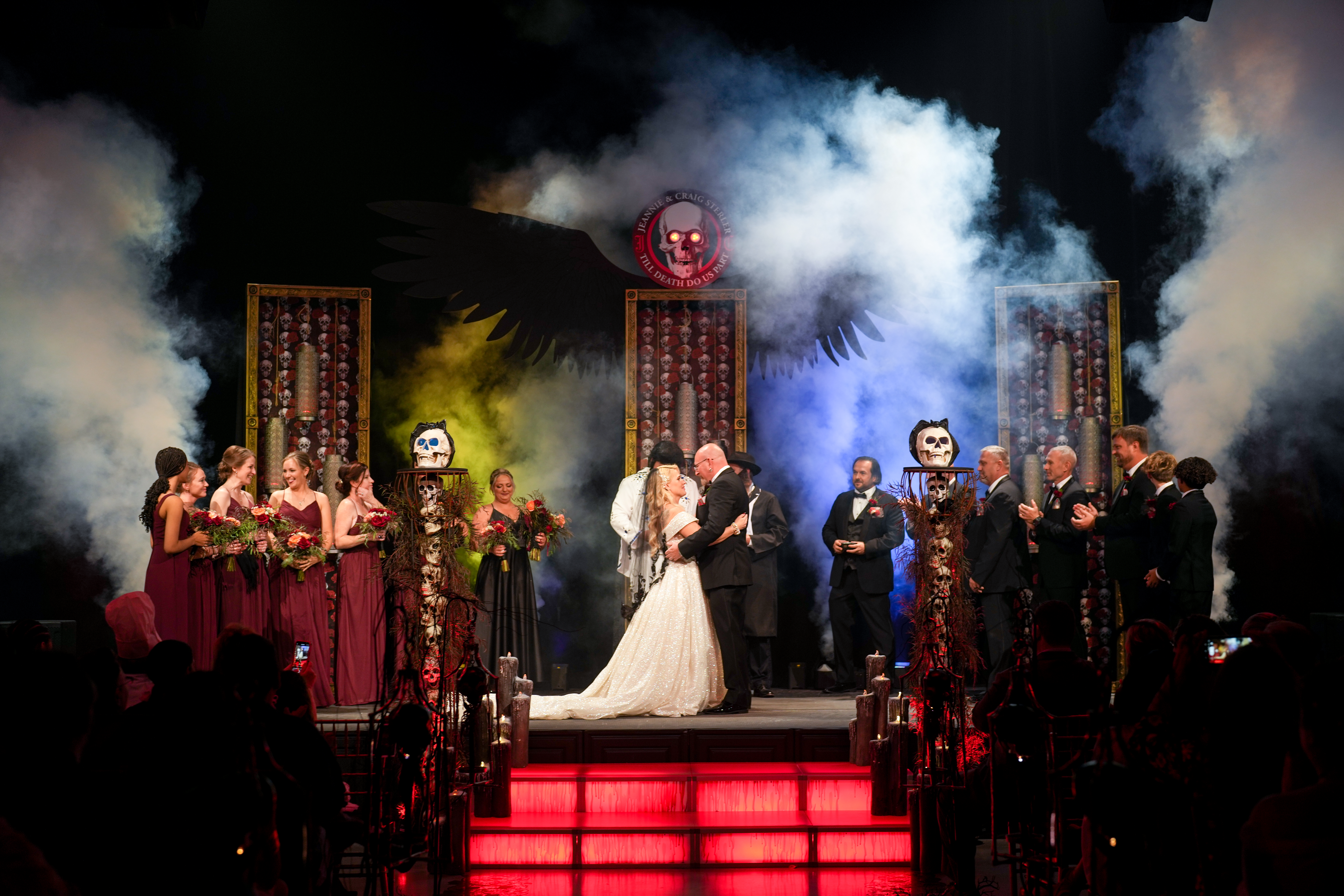 When Jeannie Dickerson and Craig Sterler, owners of events company Sterler Productions, began planning their wedding, they joked about inviting their friends and family to a Halloween party and surprising everyone by getting married in the middle of it. However, realizing that some people (like the best man) might not attend an event simply billed as just a Halloween costume party, the joke became a reality when they began designing the most elaborate Halloween costume wedding they could think of.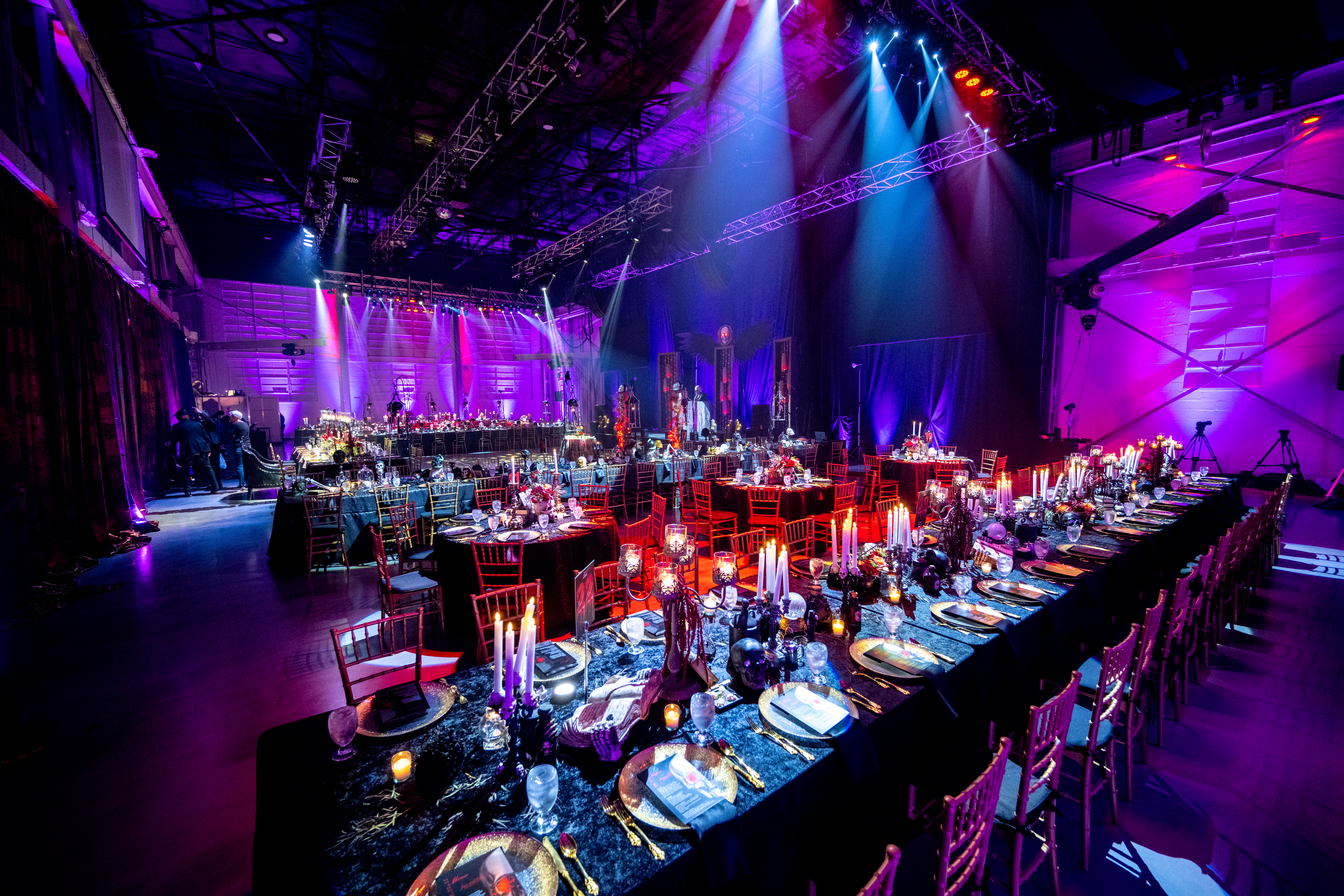 They started collecting props and decor items and together they designed every experience their guests would have on their wedding day. Experiences including the groom and bridal party entering to the classic instrumentals of Metallica, the 49 lighting cues for Jeannie's entrance and having a fake Rabbi start performing the service only to have Elvis stand up and object to the wedding.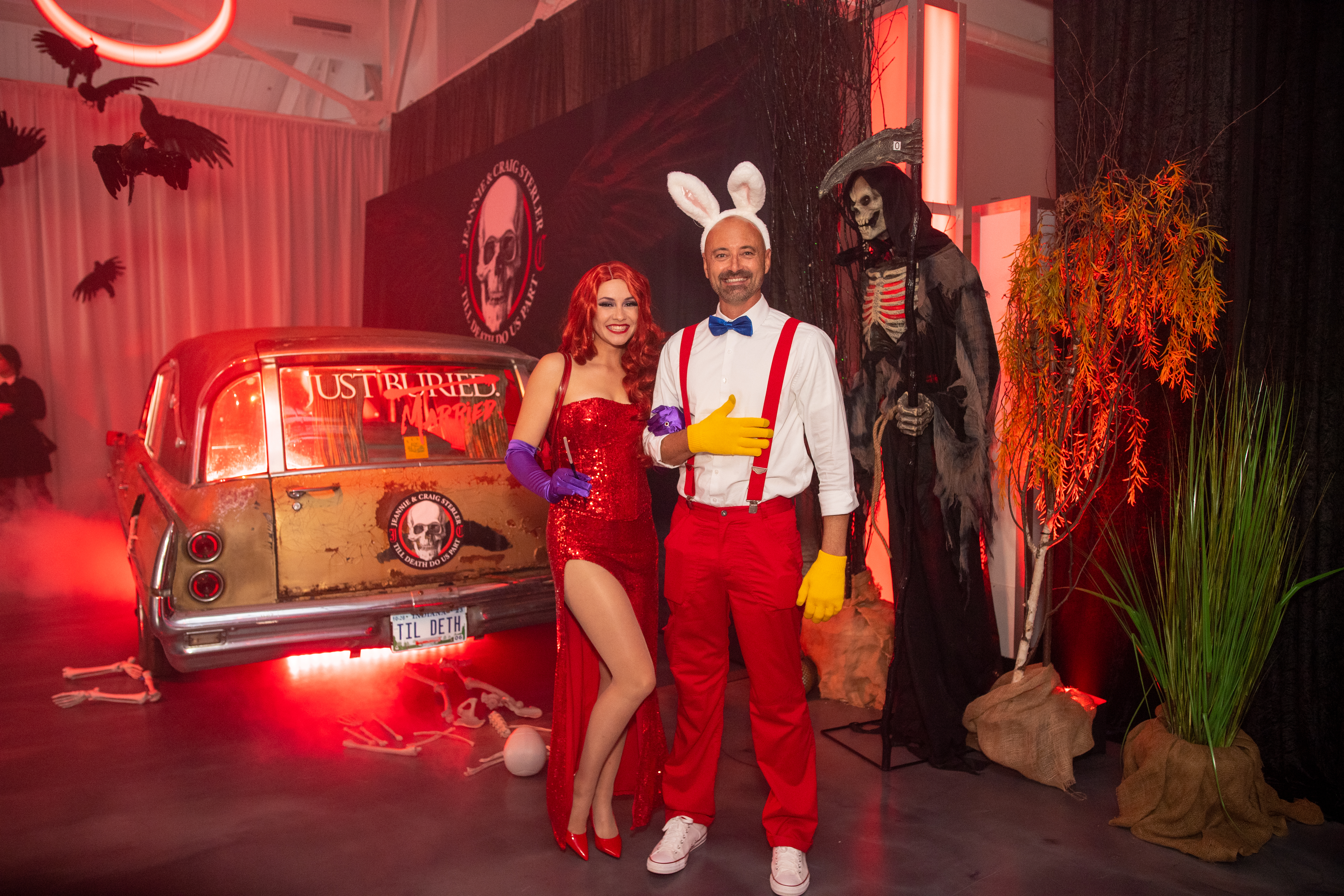 On October 22, 2022, the couple and their team executed a once-in-a-lifetime experience for their family and friends at The Crane Bay Event Center, which was transformed into something resembling a spooky movie set. Guests arrived in costume and quickly got into the spirit of things; posing for photos and enjoying the incredibly detailed event production. "To say our wedding was unforgettable is an understatement," says Craig.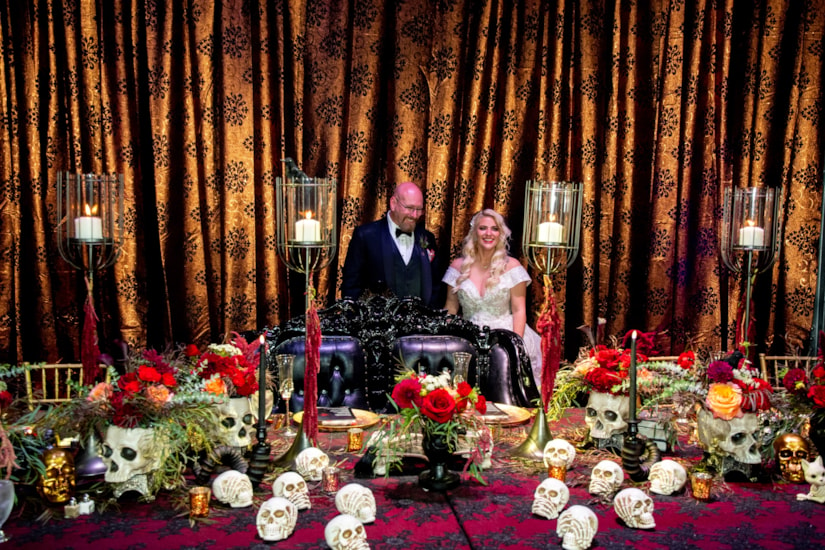 After Sterler Productions won the ILEA Indiana Pace Award for the Best Social Event of 2022 - and to be the first company to ever receive a perfect score from all the judges - Craig and Jeannie really didn't think it would get any better. However, they were once again honored and humbled to receive an even bigger award - ILEA's 2023 Esprit Award for Best Design/Decor for a Wedding.
"Winning is absolutely incredible, but to be completely honest we did have the best team of professionals in the Indianapolis industry to pull it off. All of the amazing team's hard working has been recognized in an international arena and was judged to be THE BEST. The amount of hard work to pull off this event took a lot of very talented people" - Craig Sterler of Sterler Productions
Wedding Ceremony and Reception Details
More Photos from Dickerson Sterler Wedding Reception
Related Topics: Wedding Receptions, Wedding Catering, Downtown Venues, Event Planning, Crane Bay Event Center, Venues