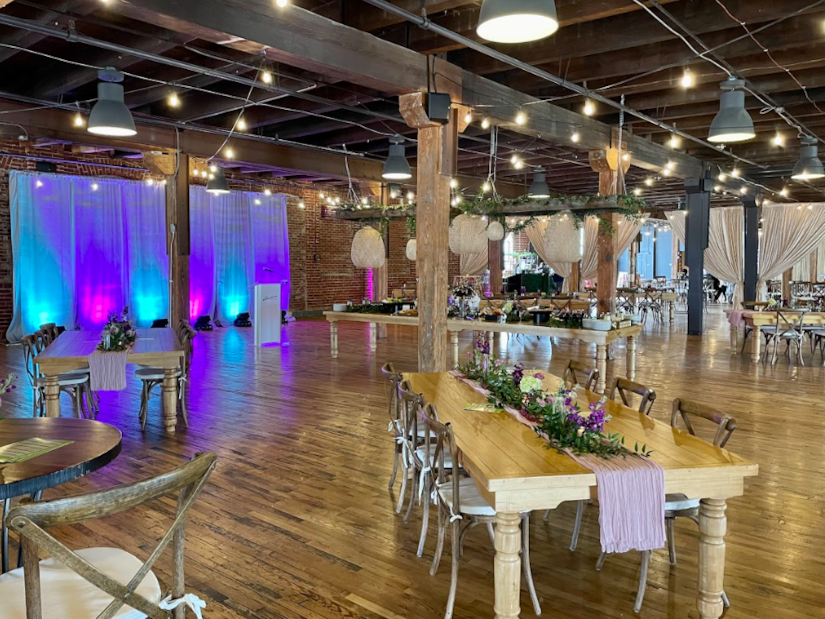 PARTNER EVENT IN DOWNTOWN INDIANAPOLIS
On April 6th, Crystal Signature Events welcomed Visit Indy and nearly 200 tourism and hospitality partners for a networking event at our newest venue, The Heirloom at N.K. Hurst. Visit Indy's mission is to enhance the quality of life in Indianapolis by optimizing visitor-related economic impact. It was exciting and inspiring to deliver our signature event experience for so many of our favorite industry colleagues.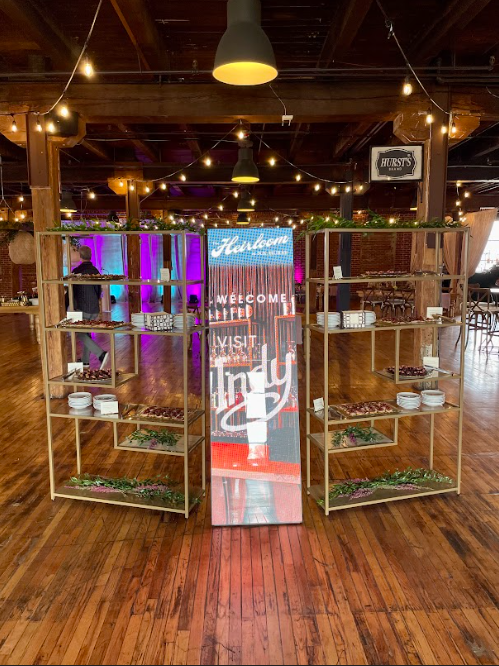 Guests were greeted with passed hors d'oeuvres and specialty cocktails, but the culinary experience did not stop there. A large spread of artisan cheeses, seasonal vegetables, assorted crackers, and beet hummus displayed in the center of the room created a focal point for guests to graze while conversing with colleagues. Stationed around the perimeter, a fresh sushi bar and dessert display encouraged guests to move and mingle while they nibbled. The art of seating arrangements and what type of catering service to choose is an important decision for every event, and we pride ourselves in knowing what works best in each of our premier downtown venues.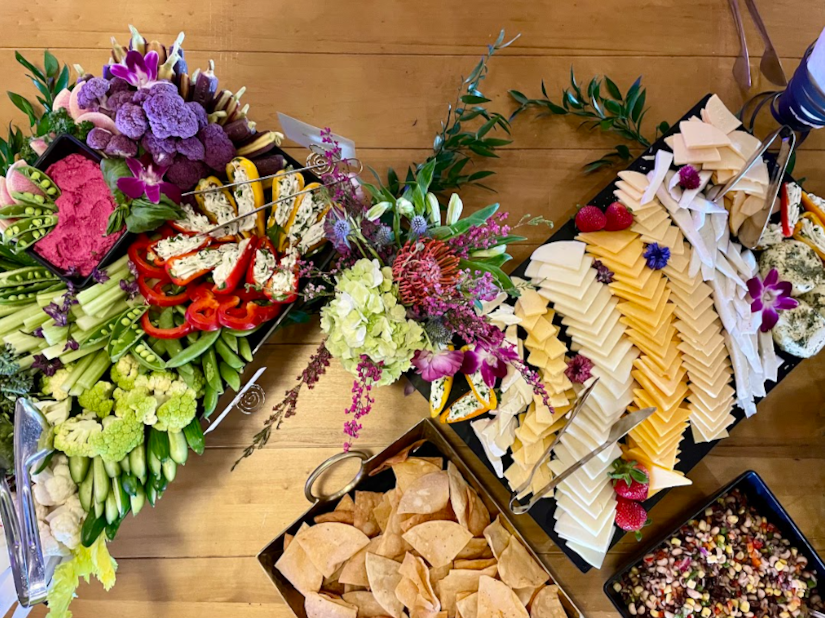 With the amount of laughter and positive conversations we witnessed throughout the event, we considered this event a success. That was confirmed after receiving these kind remarks from the Director of Partner Relations at Visit Indy:
"A heartfelt and emphatic THANK YOU for hosting our partners in such a grand fashion at The Heirloom. The space and décor were stunning as always. Miranda and Amanda were an absolute joy to work with and produced such an exceptional and comfortable experience for our partners. Our partners remarked on the excellent food offerings and the variety. And of course, your service staff was attentive and so warm and thoughtful. We couldn't have asked for a better afternoon."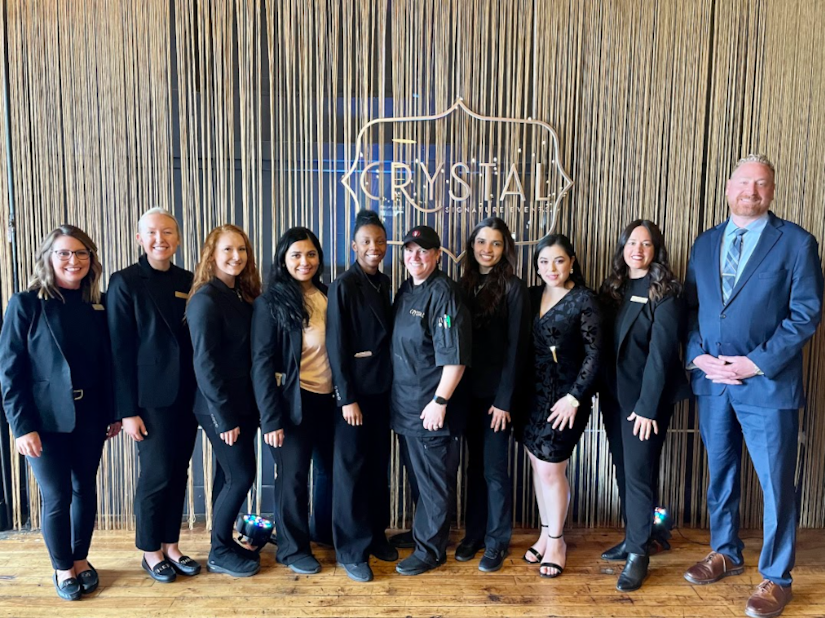 We also want to extend a huge thanks to our partners at A Classic, Markey's, Detail + Design, and Sterler Productions. The AV, backdrops, florals, linens and digital screens they provided all made an impact in helping us bring this event to life, which could not have been done without our valued vendor team.
See more of the fun of Visit Indy's Partner Event through our @crystalsignatureevents Instagram reel, and follow us on Instagram, Facebook, and LinkedIn for the latest news, venue updates, and event ideas.
And if you or one of your clients are looking for a venue for an upcoming event, our culinary and event experts would love to partner with you to bring your vision to life at The Heirloom or one of our other Crystal Signature Events venues - The Indiana Roof Ballroom or The Crane Bay Event Center.
More Photos From The Visit Indy Partner Event
Related Topics: A Classic Party Rental, Catering, Corporate Events, Corporate Catering, Crystal News, Heirloom at N. K. Hurst, Parties and Special Events