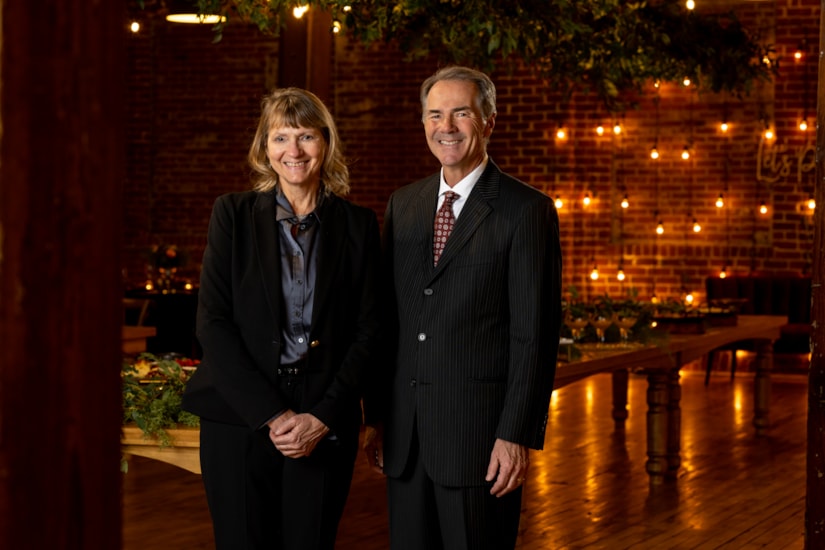 Since 1977, Crystal has led Indianapolis in elevating culinary experiences and executing premier events. Founders and siblings Jack Bayt and Antonia Zunarelli, alongside their family members, built the company from their strong Italian roots and culinary endeavors in Indianapolis. What started as a family produce stand at City Market led to a sandwich shop near the Capitol building, and soon a thriving catering business. What started as family recipes in a lively duplex in Fountain Square became the heart of the city's first fine dining establishment, The Crystal Room.
Next came venue management and event execution, and today, Crystal is proud to serve as one of the largest catering and event management companies in the state with a resume of having hosted thousands of events for millions of guests over the years, including some of the city's most memorable. It's easy to see how foundation and history have always been significant to Crystal, which is why you'll find that at each of our three distinctive, premier downtown Indianapolis venues we've let these important roots play a role in elevating each event within its spaces.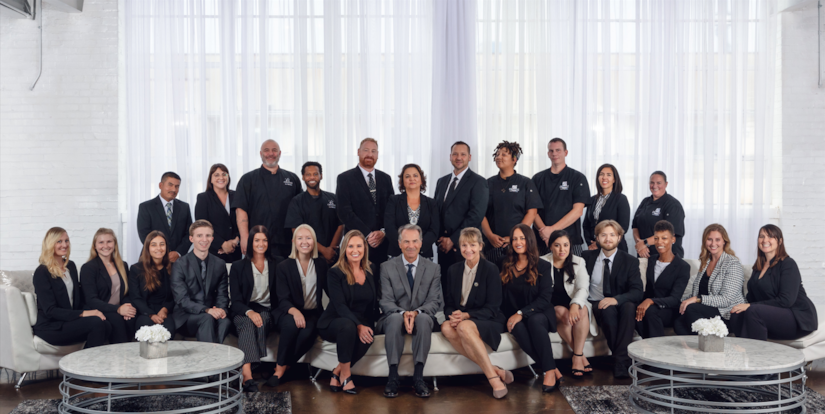 The Indiana Roof Ballroom
Known for its rich history and elegant grandeur, The Indiana Roof Ballroom, affectionately called the "Roof," stands as the city's preeminent venue, having hosted some of the biggest acts in show business since its inception in 1927 through the city's most celebrated events of modern time. Located above the Indiana Repertory Theatre, the Roof was dreamed up by Edgar O. Hunter and Preston Rubush and designed to appear as if you were in a European village.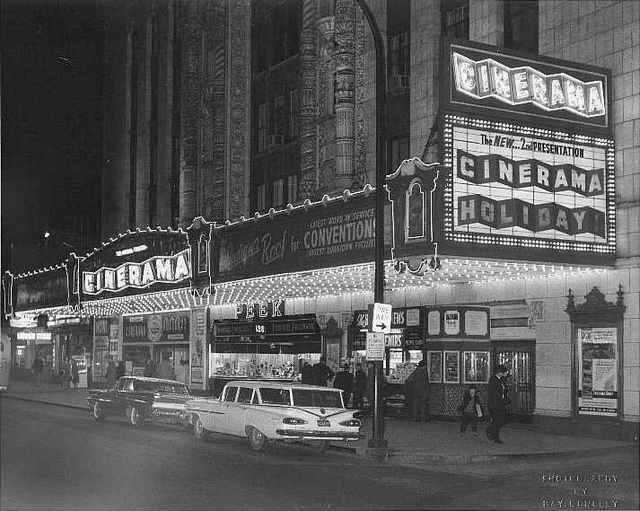 Painted grape vines creep up plaster columns and the stucco facades, doorways and balconies contain exquisite details and even the staircase railings have ornate woodwork. The domed ceiling resembles a starry night sky, with soft clouds and a crescent moon. The 8,700 square foot circular dance floor began with one small square in the center of the floor and from there, it was expanded with small boards to create the 100-foot-wide floor that is still used today. The floor, which famous performer Lawrence Welk termed "the most comfortable dancing surface in the world," due to two subfloors and a cushion layer, was well-used by people in the '30s and '40s who came to enjoy big bands.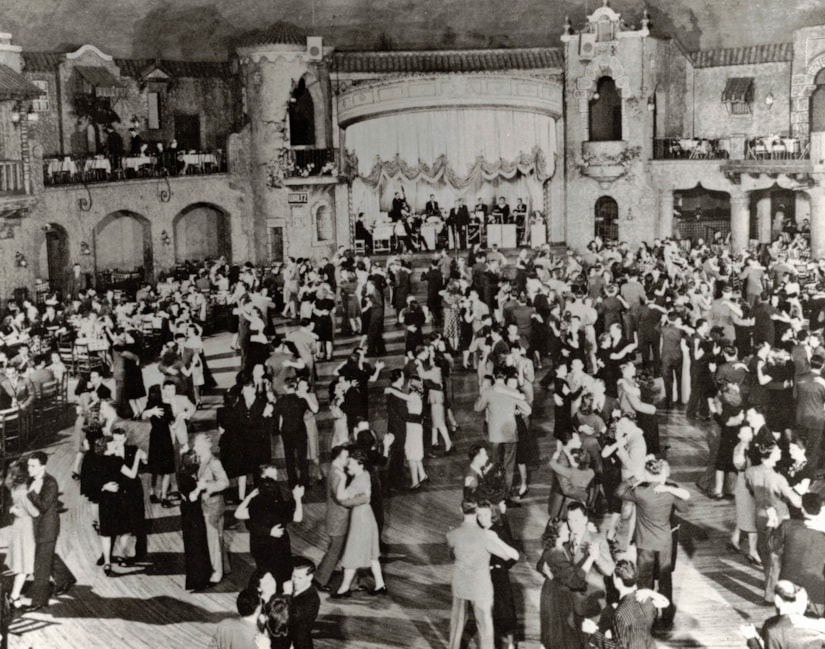 Famous people have always frequented the Roof and it's no mystery why. The Roof has hosted the most exclusive parties from every era, which has contained famous performers, actors and celebrities such as, Audrey Hepburn, Julia Roberts, Elton John, Frank Sinatra and Bing Crosby to name a few.

Whether hosting a corporate event, wedding, or social function the Roof's history and grandeur shines throughout several different elements. From large crystal chandeliers hanging from the truss in the center of the room, to the eye-catching drapery that decorates the stage, to the theatrical audio, visual and lighting elements, the Roof continues to be "the place to be and be seen" in Indianapolis.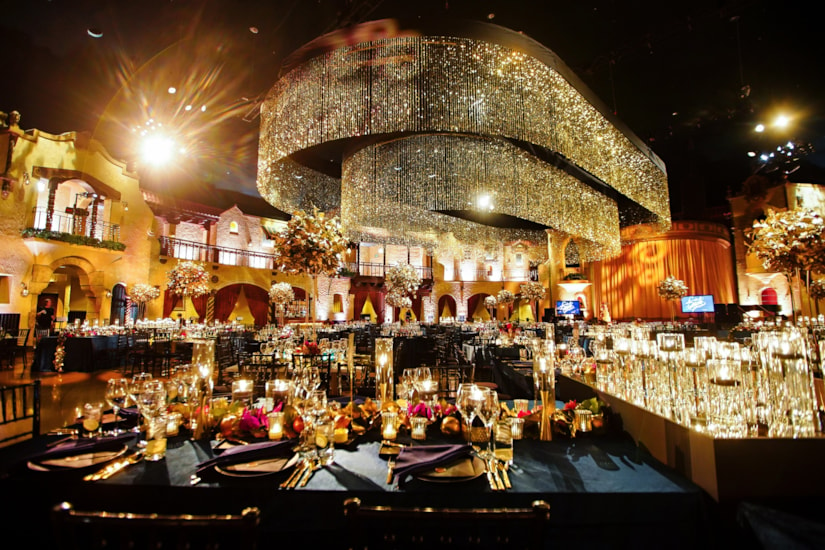 The Crane Bay Event Center
In the 1800's, The Crane Bay Event Center started as a potbelly stove factory. Then in the 1900's, GM took over and began manufacturing locomotive engine parts. Not long before the 2012 Super Bowl XLVI was hosted in Indianapolis, Gary Padgen (former Baltimore and Indianapolis Colt, and NFL Alumni) decided he was going to transform the vacant warehouse into an edgy event venue. With the help of Crystal, Crane Bay's first event hosting the Rolling Stone Bacardi Bash the night before the Super Bowl, was a smashing success and put Crane Bay on the downtown special event venue map.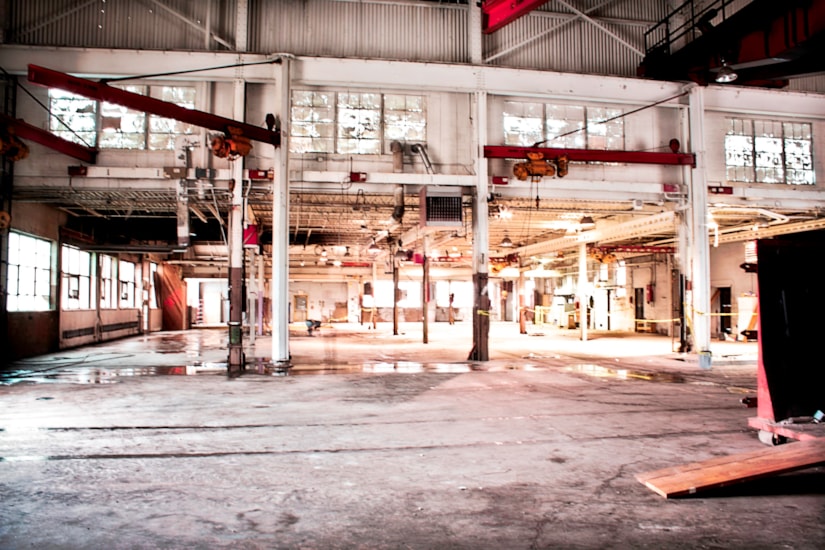 It was named The Crane Bay for the crane's hanging from the ceiling that were used to maneuver heavy equipment during the factory days. The crane's are still manually operable and are used as unique ways of putting food, beverage, and decor on display. The 18,000 square feet of open, versatile space that was built for its factory needs is also beneficial as an event venue. The space can be kept or divided using our complimentary in-house draping system, allowing for smaller groups, if needed. This naturally progressive layout allows you to surprise your guests with a "room reveal" and move from cocktail reception, to dining or dancing with ease.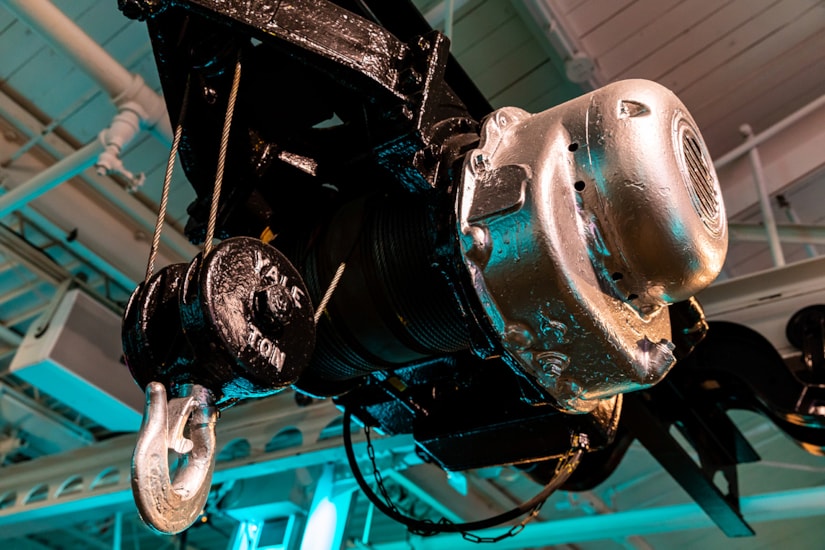 The Crane Bay Event Center is Indianapolis' premier modern events and wedding venue in the heart of downtown. Paired with Crystal Signature Events' thoughtful cuisine, inspired cocktails, expert team of event professionals, and unmatched service, The Crane Bay makes every event one of a kind.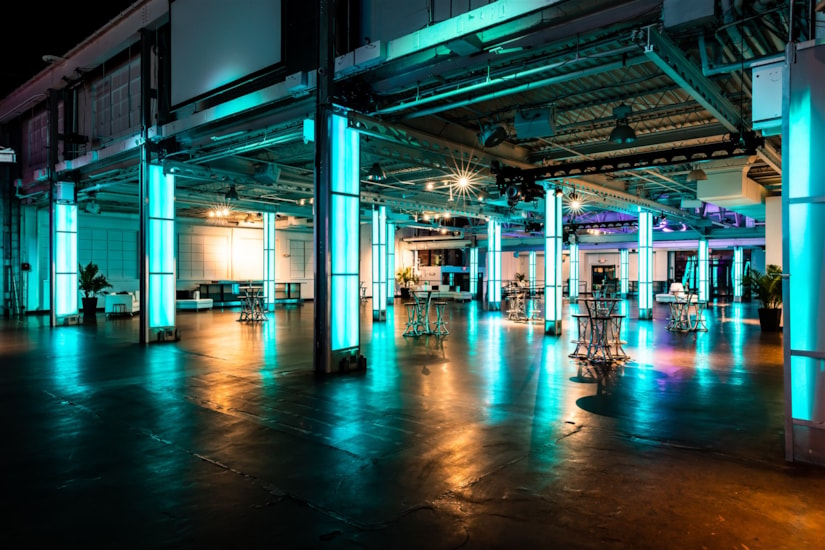 The Heirloom at N.K. Hurst
The N.K. Hurst Co. Inc. building was built in 1906 and was first used as a printing company. It was then used by Kroger as a produce warehouse for Central Indiana. N.K. Hurst Co. Inc. purchased the building in 1947 to use as its headquarters, office spaces, packaging center and warehouse distribution center for dried beans, peas and lentils as well as sweeteners such as cane sugar, beet sugar, and corn syrups. N.K. Hurst Co. Inc. sells and distributes dried beans to customers in all 50 states as well as to the U.S. Military in the United States, Europe and the Pacific Rim. In 2017, N.K. Hurst Co. Inc. moved its dried bean packaging to a new facility, and in 2019 moved its seasoning packet production to the new facility as well. This is where the transition of the space between a factory and an event center begins.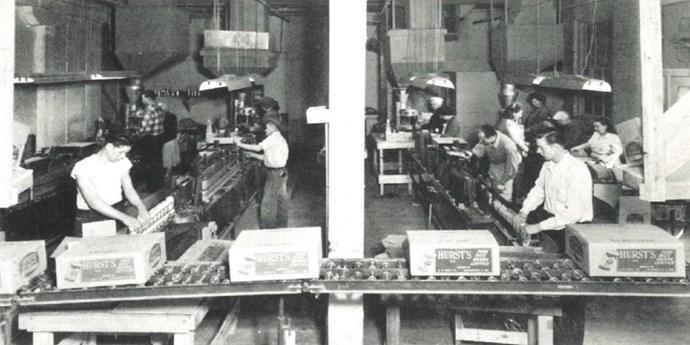 "What once was a factory floor, buzzing with busy workers now lays the foundation for dancing feet and warm embraces. The brick walls that once hummed with industrious machines now sing with the sounds of music and laughter. For over a century, the N. K. Hurst building has held family values, precious memories, and the very food that fed our nation through good times and bad."
The Heirloom at N.K. Hurst offers a sought-after, on-trend, historic industrial aesthetic featuring elements of the building's original construction. Original brick walls, polished wood floors, and exposed wood beams create a beautifully nostalgic and warm ambiance. The Heirloom offers skyline views and outdoor terrace space; turnkey, in-house amenities such as farm tables, vineyard cross back wooden chairs, and lounge furniture; spacious green rooms/bridal and groom suites; a house sound system; and more. Adaptable for many different types of functions, the space is capable of hosting up to 600 standing and 325 seated for dinner.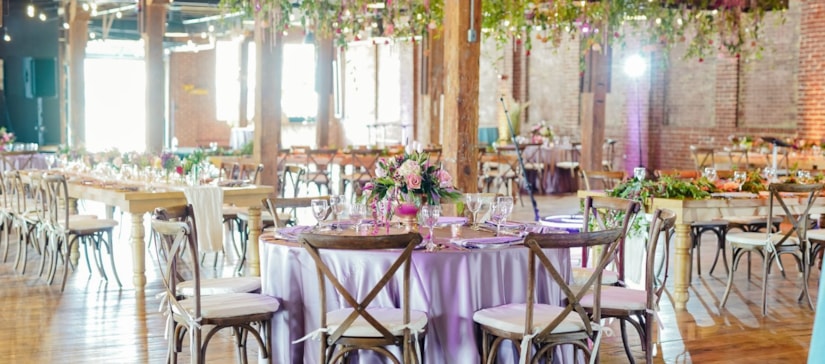 Just as heirlooms represent the precious memories and priceless stories passed down from generation to generation, our passion for events creates moments that will turn into timeless treasures and memories made to last. The Heirloom is ready to welcome you with thoughtful cuisine, inclusive amenities, and careful attention to detail.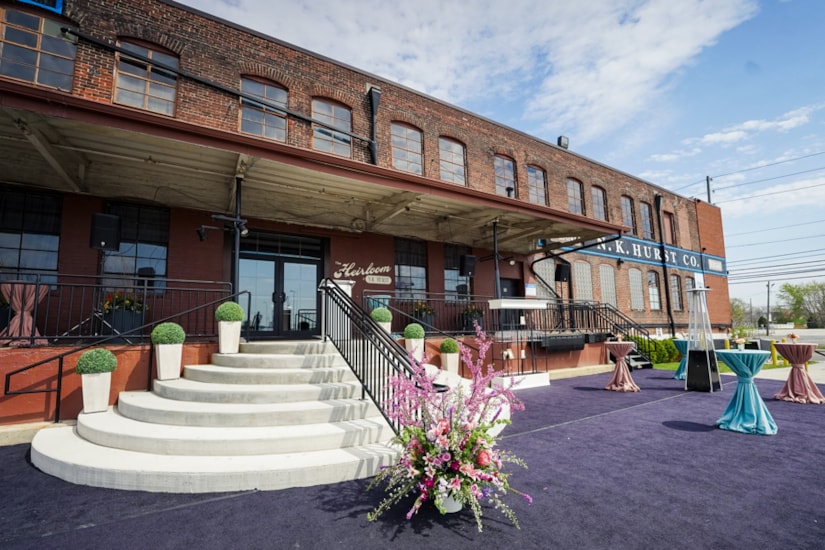 As we grow and expand Crystal Signature Events, our team looks forward to continuing to build on our history, passion, and expertise to bring our own unique lineup of produced events to life for everyone to enjoy with family and friends. Be sure to follow us on Instagram, Facebook, and LinkedIn for the latest news, venue updates, and event ideas.
Historic Indianapolis Event Venues
Related Topics: Historic Venues, Indiana Roof Ballroom, Crane Bay Event Center, Heirloom at N. K. Hurst, Event Planning, Event Venues, Downtown Venues, Catering