New Year's Eve Wedding In Downtown Indianapolis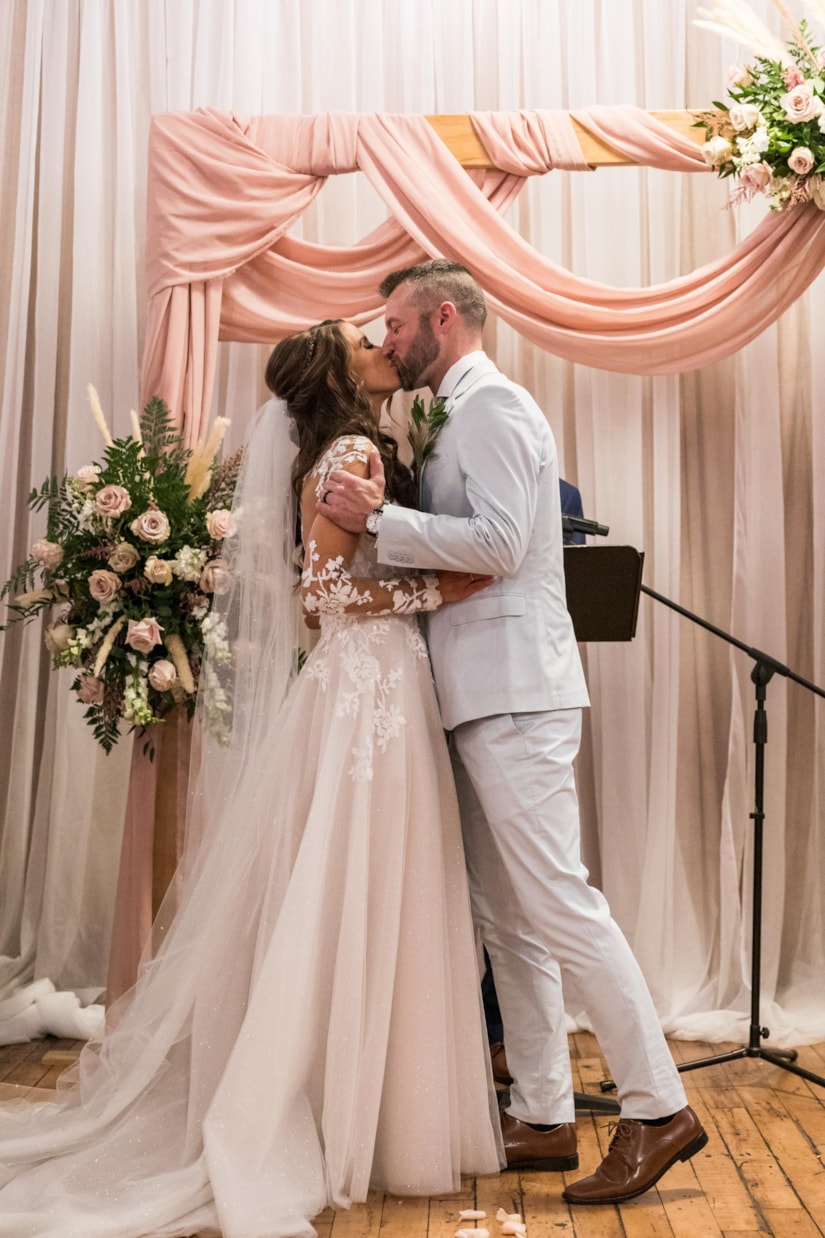 This article first appeared in Sophisticated Living magazine's "Sophisticated Celebrations", written by Annie Mosbaugh Knapp for the May/June 2023 issue.
Jacquelyn Hinde and Alex Worrel were married on New Year's Eve 2022 at The Heirloom at N.K. Hurst in downtown Indianapolis. Guests were shuttled from the Alexander Hotel to The Heirloom, where they were greeted by a champagne wall leading into the ceremony, conducted by the bride's father.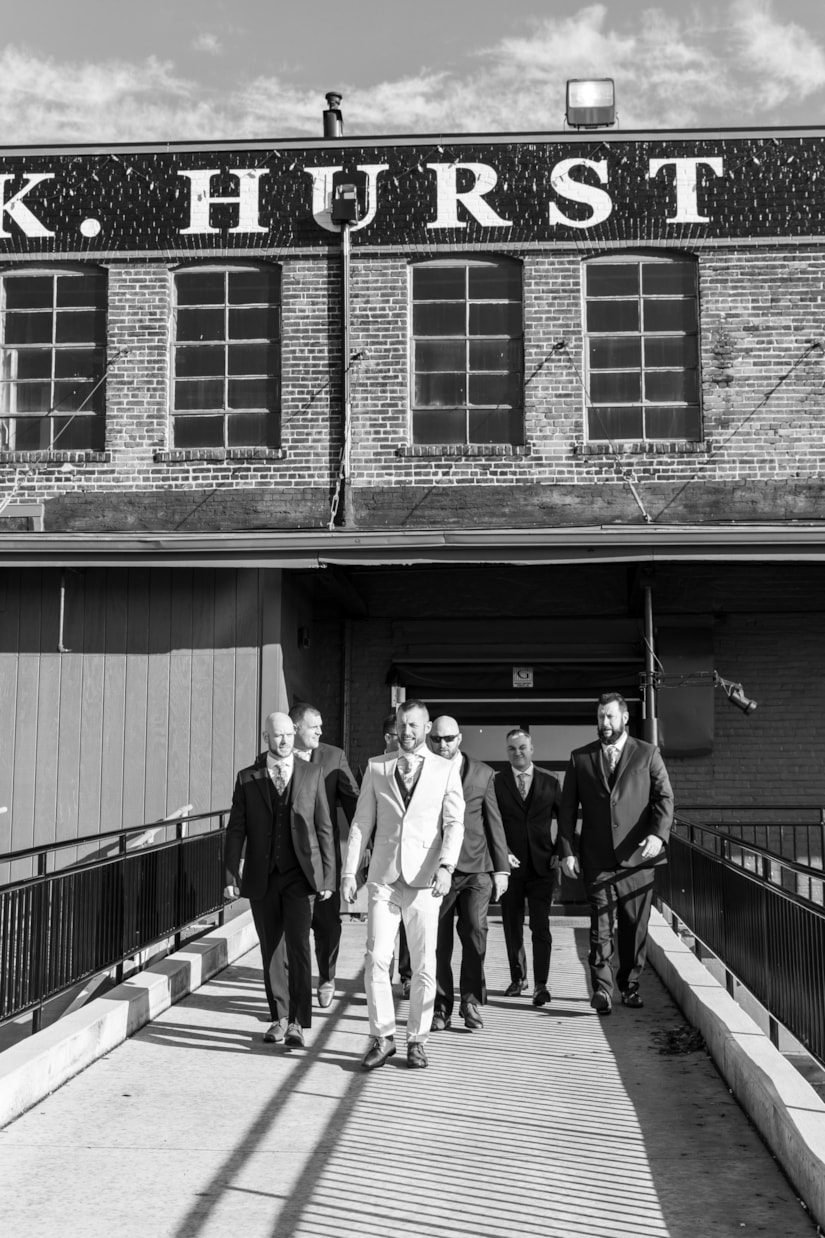 Following the wedding ceremony vows, guests were invited into a cocktail reception featuring his-and-hers signature drinks, passed hors d'oeuvres, and a "doughnut wall," while the wedding party enjoyed a private cocktail hour aboard a trolley touring the city.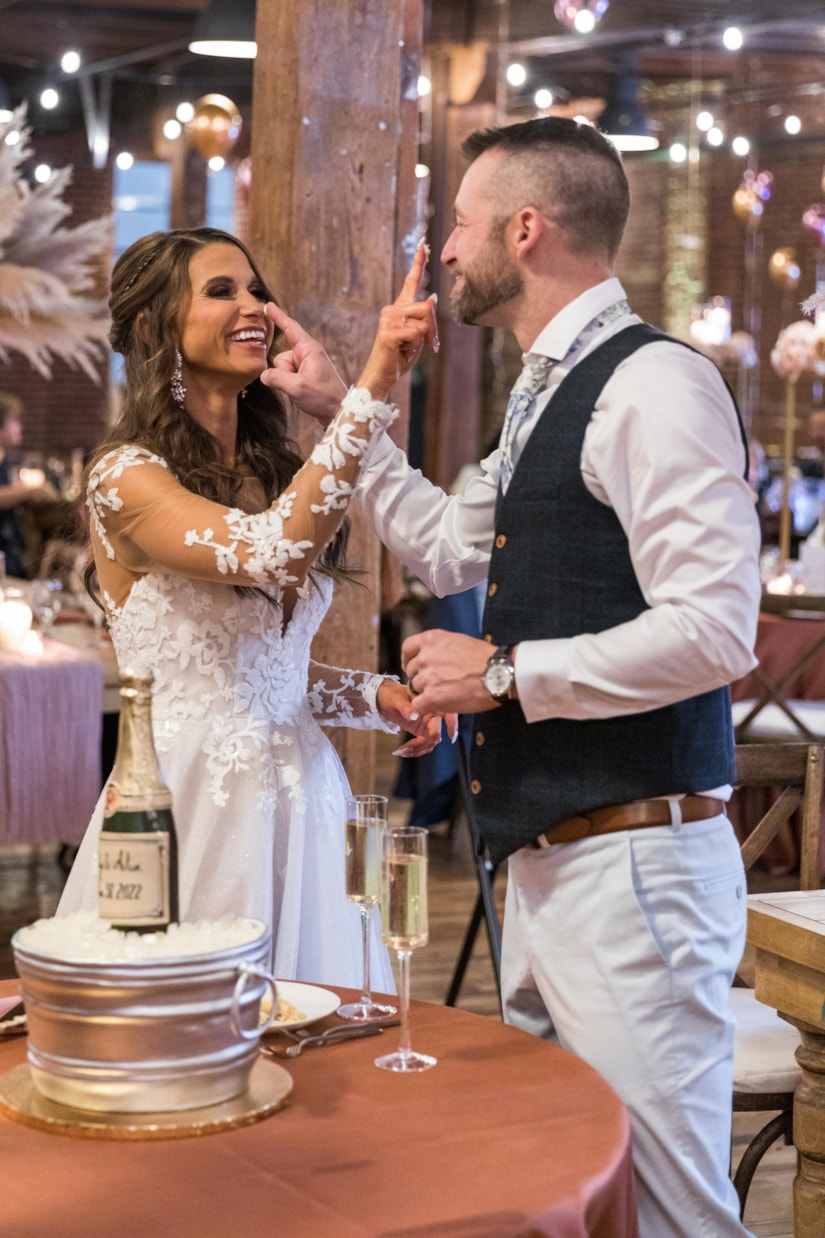 Following a plated dinner, comedian Brent Terhune performed, and then came the first dances, both which were choreographed and stole the show. Guests joined in, showcasing their own dance moves, including backflips, handstands, and full dance routines. The new year was brought in with a champagne toast and streamers, followed by a late-night snack and more dancing - the perfect way to begin a new year, and a new life together.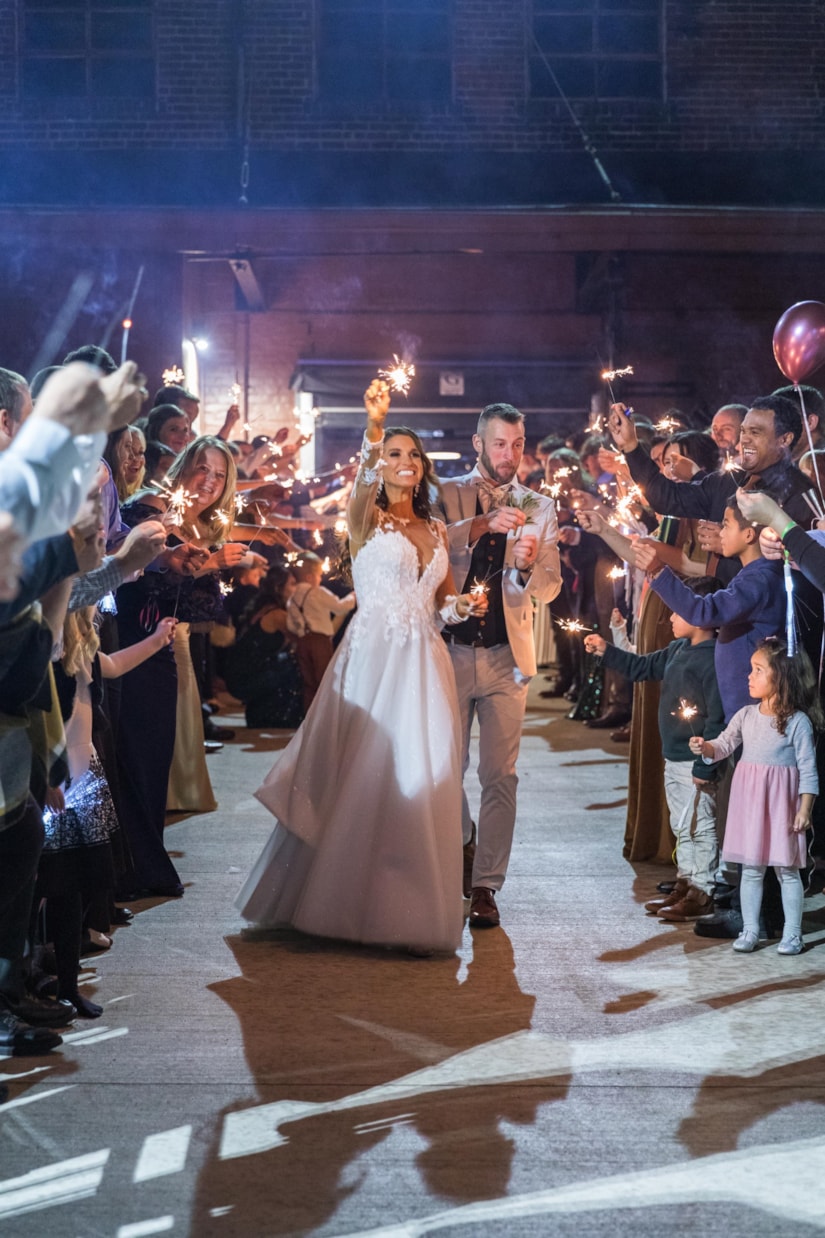 EVENT / WEDDING VENDORS
Event Venue: The Heirloom at N.K. Hurst
Wedding Caterer: Crystal Signature Events
Wedding Planner: She Events
Photography + Videography: Complete Weddings + Events
Rentals: A Classic Party Rental
Bakery: Classic Cakes
Event Decor: Atmospheres Indy
DJ: DJ Complete
Hair: Beauty & The Braid
Make-Up: Kathryn's Bridal Bar
Transportation: Aadvanced Limo
Winter Wedding Photos In Downtown Indy
Related Topics: Heirloom at N. K. Hurst, Venues, Downtown Venues, Wedding Ceremonies, Wedding Receptions, Wedding Catering, A Classic Party Rental