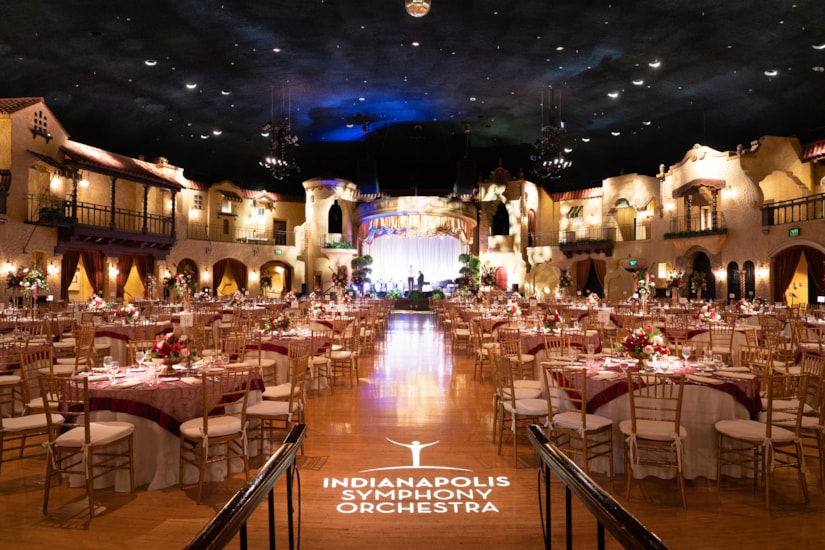 Elevate Your Indianapolis Fundraiser
When hosting a fundraising event for your nonprofit, choosing a venue managed by a team with the skills and expertise to pull off a memorable and impactful event will be one of the most important ways to ensure a successful fundraising outcome for your organization. The perfect venue will have a staff dedicated to your success, providing attention to detail and creating a seamless event so your guests can focus on the most important part: supporting your nonprofit.
At Crystal Signature Events, we have more than 40 years of experience helping countless local nonprofits advance their mission through major events. We consider it an honor to be chosen as the host venue by groups seeking to make Central Indiana and the world a better place. Our dedicated team understands the importance of the work being done and works to ensure a successful outcome.
Having helped put on nonprofit luncheons, galas, and events of all sizes and budgets, here are five ideas from Crystal Signature Events' team of experts to help you elevate your next fundraiser.
CHOOSE THE RIGHT VENUE
First, consider your space needs, attendance number, and overall vision. If your foundation or organization is expecting a large gathering of benefactors or looking to put on a large-scale audio-visual or stage production, you'll want to find a venue that can professionally and comfortably accommodate that. In the Crystal Signature Events family of venues, The Indiana Roof Ballroom and The Crane Bay Event Center are our customer's go-to's to meet these goals. In fact, all of our venues use Markey's Rental and Staging to ensure a professional and quality audio-visual experience.
If you're hosting a more intimate gathering of VIPs or choosing food stations and an open house style with less formal remarks, you'll want to find an upscale venue that is right-sized for your event or can be sectioned off so that it feels appropriately full. Crystal's The Heirloom venue is a versatile space that can accommodate groups up to 325 seated and 650 reception style and create an intimate atmosphere. It gives your nonprofit a chance to make personal connections with your donors, sponsors, and guests, and build the community that you hope will come back to support your charity year after year.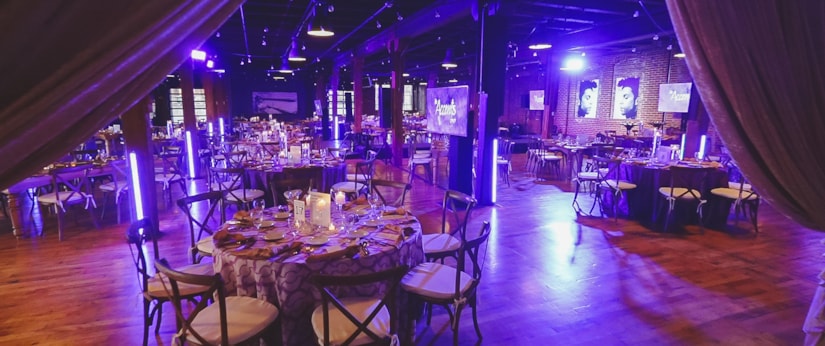 GET YOUR MESSAGE ACROSS
Hosting a great party is important, but if the money isn't raised or people don't know the message, in the end you have not succeeded. Where in the venue and decor can you display information about your cause? Your venue representative is a great source of guidance here. They will be familiar with hosting fundraisers and can advise you on what has worked well for other organizations.

Also consider if there is a host or special guest who can share their personal experience with the organization impacting them with the audience. Look for ways for people who have directly benefited from your organization to be a part of the event. "At one nonprofit event Crystal hosted, the organization showed a very moving video about a young boy receiving their physical therapy services. This boy was rescued years earlier by local police and EMT when he suffered a seizure. After the video presentation, the police and EMT joined the young boy on stage. It was a beautiful reunion, and there wasn't a dry eye in the room," said Amanda Van der Moere, director of sales for Crystal.
The emotional programming led to donations that were the highest in the organization's history that evening. And with a great stage set up, audio visual equipment, and ample space to display signage that shared their story, the venue was perfectly suited for this organization.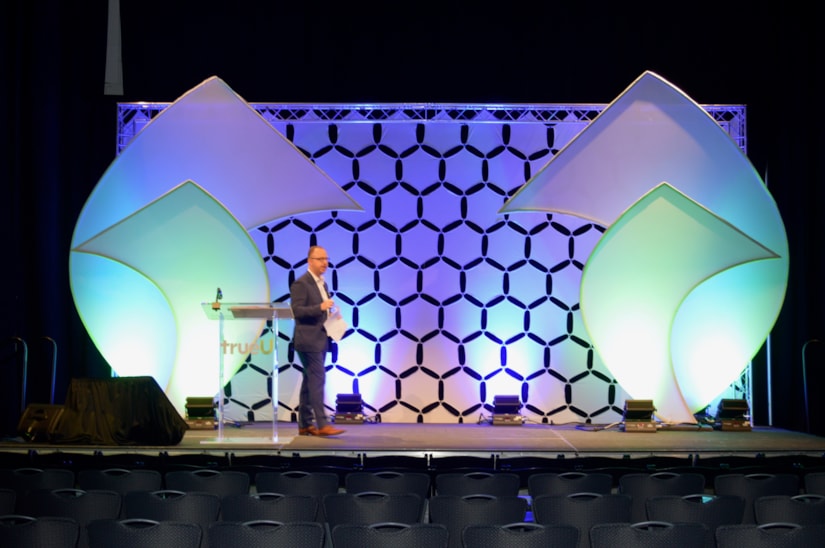 THINK OUTSIDE THE BOX
Nonprofit fundraising events don't only have to include dinner and an auction. Create interactive experiences that engage guests and showcase your nonprofit's mission. For example, you could set up a photo booth that features props related to your cause, or have a virtual reality experience that shows the impact of your nonprofit's work.
Trivia nights and casino nights are popular right now too, with the opportunity for non-typical events and unique venues to offer attendees a more relaxed atmosphere that's perhaps more approachable to new supporters and younger donors.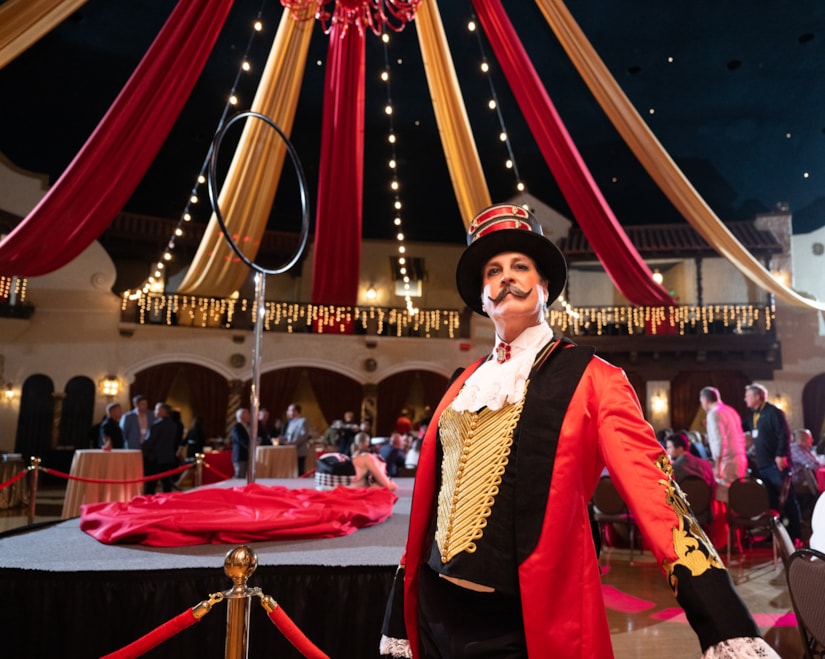 GET CREATIVE WITH FOOD
Be sure to enlist the expertise of your caterer when planning food for your corporate event. Event caterers, like Crystal's culinary experts, are masters at creating the perfect menu for your guests. Plus, they are on the front lines of what is trending now, what are certain crowd pleasers, and help you think through the different styles of catering services and what would work best for the flow and theme of your event.
Be sure to also capture your guests dietary restrictions when collecting RSVPs to ensure as many needs are met as possible. Guests want to be well fed and taken care of so food and beverage is not the line item to skimp on. Creating a menu that is as aesthetically pleasing as well as tasty and filling will encourage photo taking and sharing on social media which will boost your nonprofit exposure as well.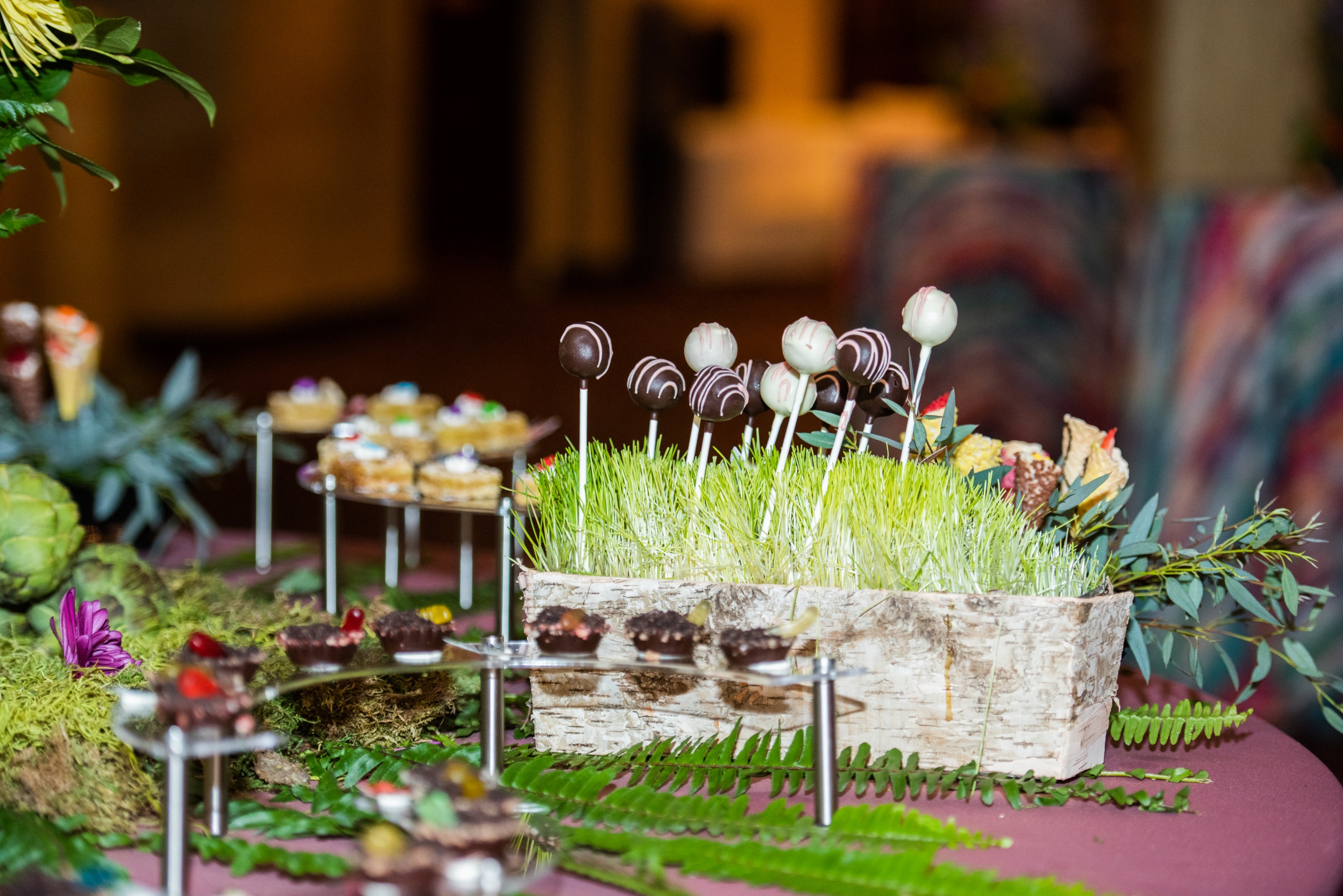 ASK THE RIGHT QUESTIONS
Work with the venue owners, caterers, rental companies, etc. to find ways that could help decrease the cost of your event. Ask if they offer special rates for charity events. Maybe the venue offers a weekday night discount. It could be a win-win for the venue and for your not for profit to have your event on a weekday or during breakfast or lunch.
Would the venue and caterer be interested in a sponsorship opportunity in exchange for a discount or a donation? Also reach out to local businesses to partner and provide sponsorships, donations, or in-kind services. This can help reduce costs and increase exposure. Great relationships can be built when you reach out to people. If your event will be annual and create a lot of community buzz, this relationship could be beneficial for all parties involved.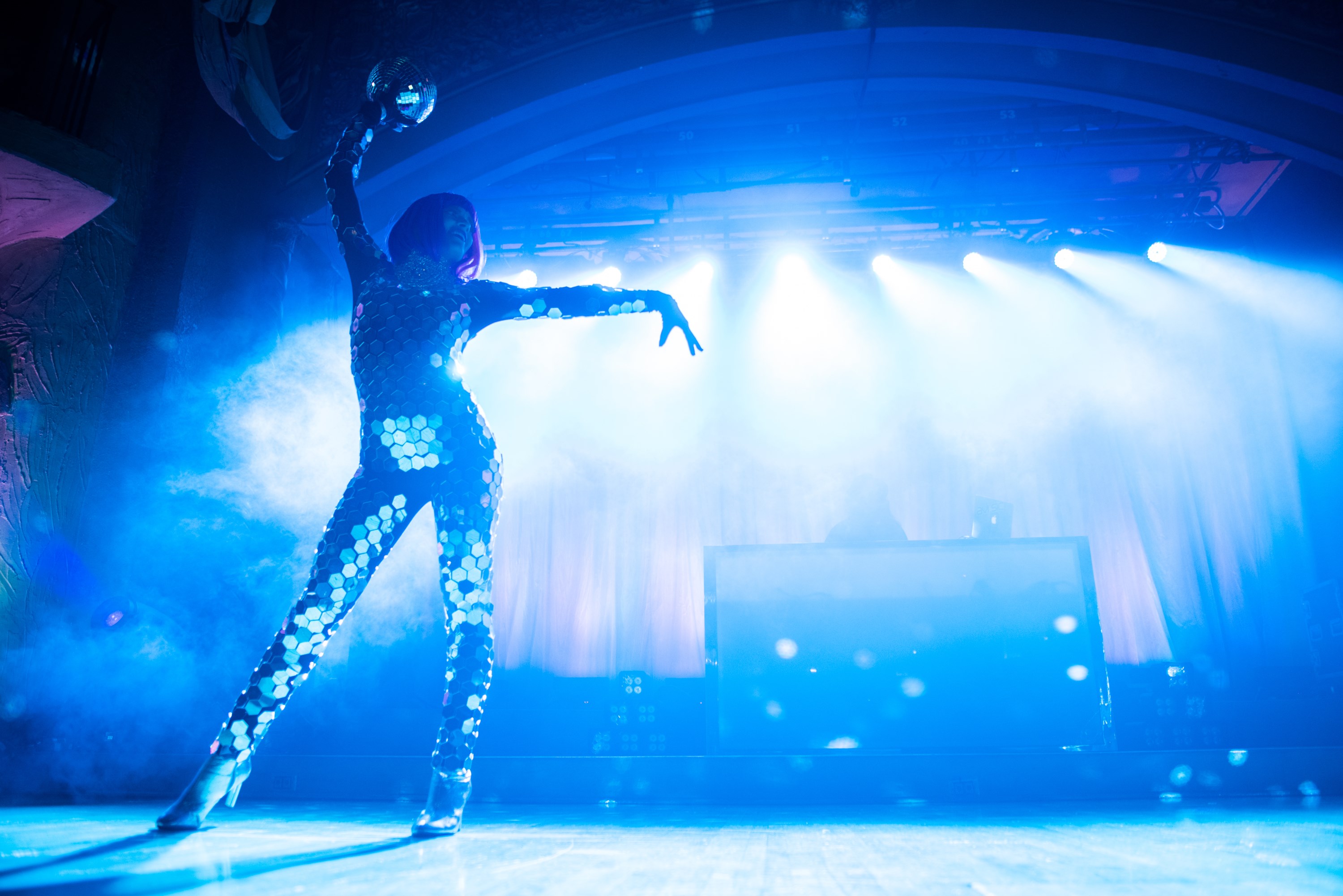 Following these tips to elevate your nonprofit event will help your organization hit new fundraising goals, have a deeper appreciation for the charity, and leave a long-lasting impression. Please reach out if you'd like the expertise of Crystal Signature Events to raise the bar on your next nonprofit event.
Magical Venues for Charity Fundraisers
Related Topics: Charity and Fundraising Events, Fundraisers, Catering, Downtown Venues, Event Planning, Event Venues, Crane Bay Event Center, Heirloom at N. K. Hurst, Indiana Roof Ballroom