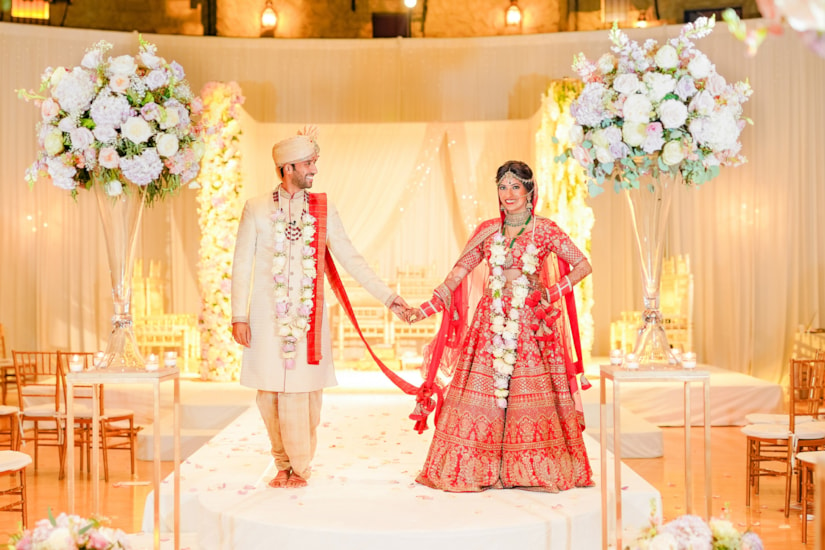 Indy Sangeet and Wedding
This article first appeared in Sophisticated Living magazine's "Sophisticated Celebrations", written by Annie Mosbaugh Knapp for the July/August 2023 issue.
Shivani Chaudhary and Kashyap Shatagopam were married on May 15, 2021, with a Sangeet at The Crane Bay Event Center, followed by a reception at The Indiana Roof Ballroom. The couple met and fell in love in downtown Indianapolis, and wanted their special day to take place in venues that exemplify the culture and history of Indianapolis.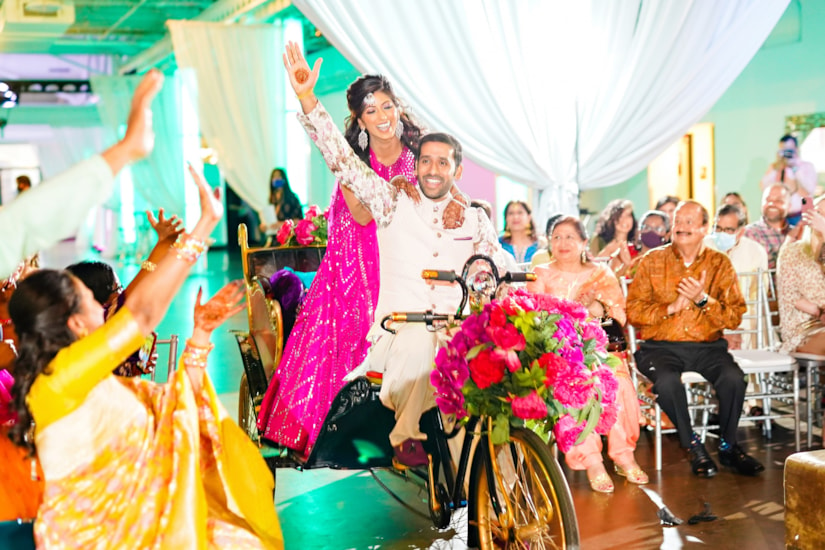 Like many, they had to delay their wedding for a year because of Covid, and were delighted to finally be able to celebrate with family and friends from around the country. The Sangeet was filled with a night of dancing and singing with the decor featuring the bride's vision of suspended umbrellas and cranes draped in bright colors.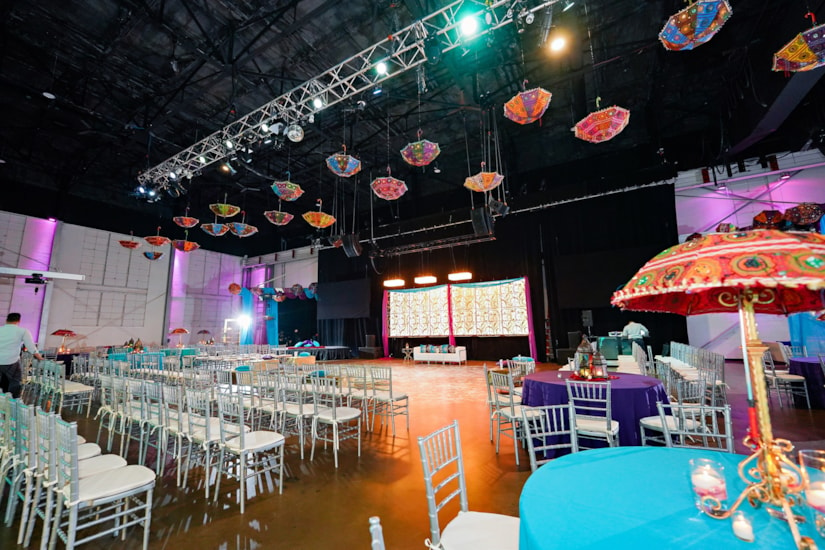 The wedding itself was a traditional ceremony combining elements of both North and South Indian customs. Following the ceremony, the couple was driven to the reception in an Indy 500 pace car, and were joined by their whole bridal party in performing an entrance dance. The bride was also surprised by the groom and his groomsmen, who did their own choreographed dance in her honor.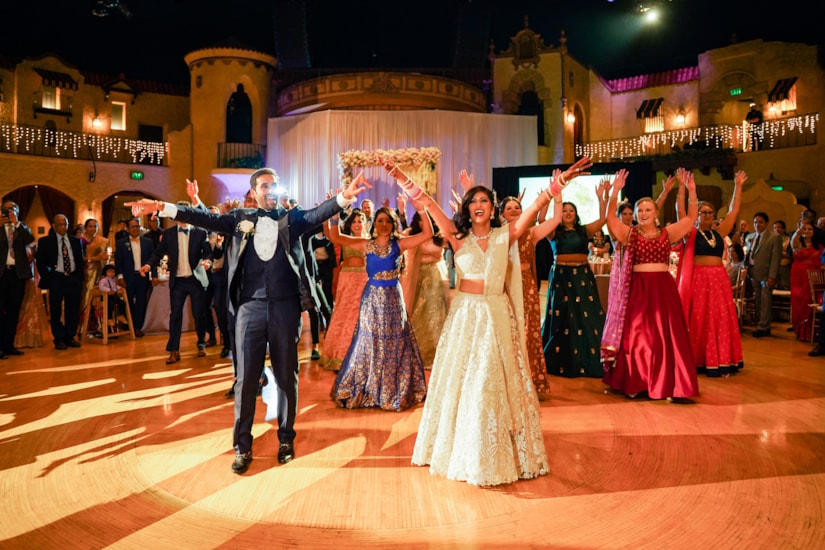 The couple agrees that their beautiful weekend of dancing and celebration was definitely worth the wait.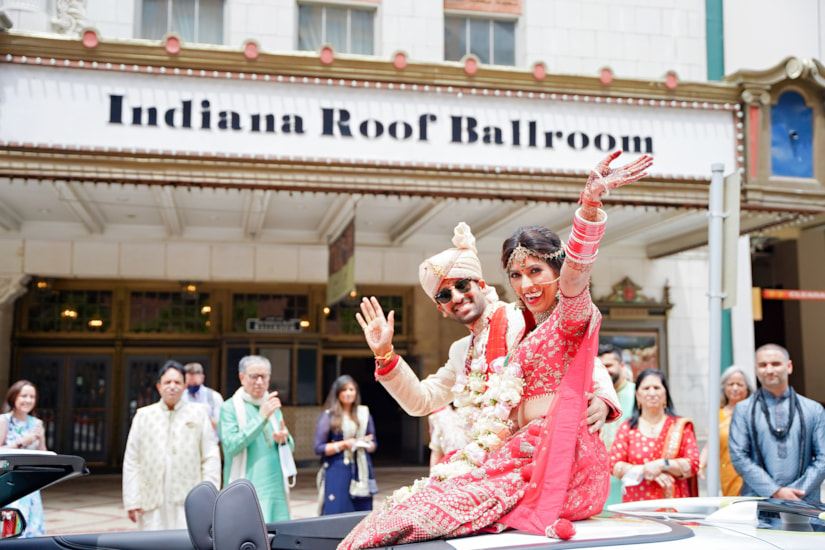 WEDDING AND RECEPTION VENDORS
Sangeet Venue: The Crane Bay Event Center
Reception Venue: The Indiana Roof Ballroom
Reception Caterer: Crystal Signature Events + Pankaj
Designer + Decor: Yanni Designs
Rentals: A Classic Party Rental
DJ: DJ Sohbash
Photography: Jessica Strickland
Wedding Planner: She Events
Videography: Le Cape
Make Up: Avant-Garde - Ramona Huynh
Hair: I Do Hair by Danie
Sangeet and Reception Photos
Related Topics: Wedding Receptions, Wedding Ceremonies, Wedding Catering, Venues, Crane Bay Event Center, Indiana Roof Ballroom, A Classic Party Rental