ROSE AWARD - RECOGNITION OF SERVICE EXCELLENCE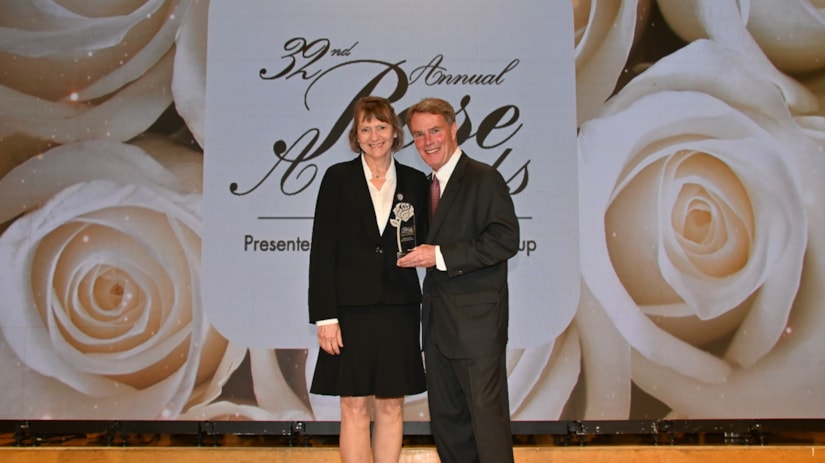 The Indiana Roof Ballroom was honored to host Visit Indy's 32nd Annual ROSE Awards Presented by Citizens Energy Group on May 11th. The ROSE (Recognition of Service Excellence) Awards is an annual event that celebrates and honors exceptional service and hospitality to front-line workers in the tourism industry in Indianapolis.
Mayor Joe Hogstett welcomed the crowd of more than 700 guests, and Visit Indy's Susie Townsend and RTV6's Rafael Sanchez emceed the evening, which was full of glamour, celebration, and unforgettable memories for those who bring the true meaning to the phrase "Hoosier Hospitality."
This year, ninety-three individuals were nominated and 9 awarded, one being Crystal Signature Events' own, Antonia Zunarelli. Antonia, the co-owner of Crystal Signature Events and the manager of The Indiana Roof Ballroom, has been a part of the hospitality industry since 1977 when she and her brother, Jack Bayt, built Crystal from the ground up using their strong Italian roots and culinary expertise. Crystal started as a produce stand in the historic City Market, which led to a sandwich shop near the Statehouse, and then into a catering business. Next came venue management, which eventually led to Crystal taking over operations of The Indiana Roof Ballroom in 2002.
Since then, Antonia has dedicated the last 21 years of her life as manager of The Roof, planning events big and small that hosted VIPs from presidents to pop stars, dedicating countless days, nights and weekends to ensure no detail is ever missed. She has served an estimated 4,300 events, 14 of those being the Annual ROSE Awards. During Antonia's recognition video her brother Phil Bayt explains the weight of her worth.
"One of the important things to remember is there are a lot of weddings that happen here, and for a bride and groom, this can be the most memorable night of their lives. And to think about how Antonia approaches that with total seriousness, total dedication, is just amazing because she makes memories - lifetime memories - happen in one night."
Antonia is one of the tourism and hospitality industry's quintessential leaders, despite never seeking attention nor praise. However, her time was due, and the entire Crystal family is so proud and grateful for someone so deserving to win this award - especially right under her own "Roof." Congratulations to Antonia and to all the winner's for ensuring Indianapolis continues to be known for our world-class service.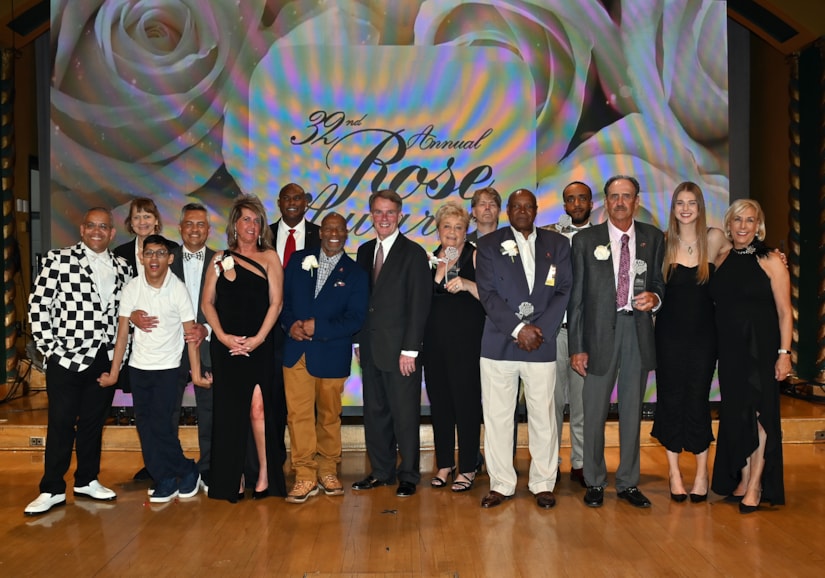 See a recap of all nine winners on Visit Indy's blog, get a closer look at Antonia's recognition on @crystalsignatureevents' reel, and follow @crystalsignatureevents on Instagram, Facebook, and LinkedIn for the latest news, venue updates, and event ideas.
32nd Annual Rose Awards At The Indiana Roof Ballroom
Related Topics: Crystal News, Awards and Recognition, Indiana Roof Ballroom, Catering, Corporate Events, Parties and Special Events, Venues